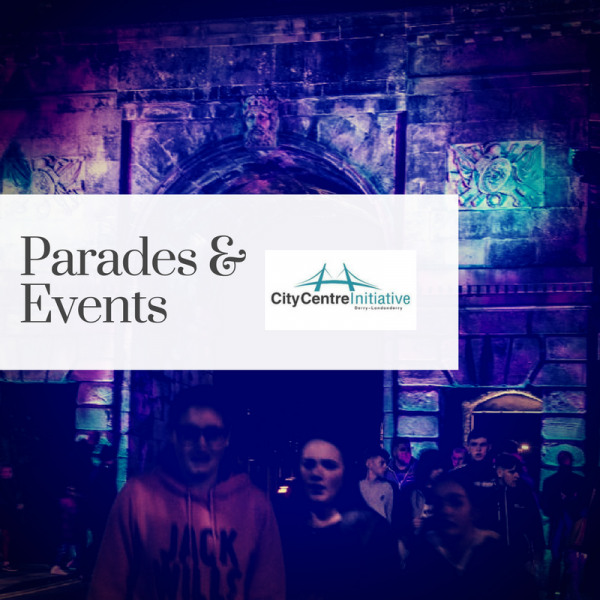 The City Centre Initiative (CCI) has released details of times of the Apprentice Boys of Derry parade this weekend.
In a statement, CCI said: "Due to a high number of queries in relation to the ABOD parade and event which will take place on Saturday 10th August throughout the city centre, please find below a breakdown of the times and routes.
"The event will take place from 09:00 through to 17:45.
"A total of 145 bands are expected and 12.000 participants.
🕘 9:00 🕘
1 Band – Fountain Estate, Hawkin St, London St, Bishop St, Palace St, Society St
🕤 9:30 🕤
General Committee + 9 Bands & 8 Parent Clubs. City Walls anti-clockwise
Palace St, Bishop St, The Diamond (Wreath Laying), Ferryquay St, Pump St, St Columb's Cathedral
🕦 11:45 🕦
St Columb's Cathedral, London St, Hawkin St, Carlisle Road Roundabout
🕛 12:00 🕛
Pageant
🕧 12:30 Main Parade 🕧
Assembly Spencer Road & Duke Street
Craigavon Bridge, Carlisle Road, Feryquay St, The Diamond (anti-clockwise), Bishop St, London St, Kennedy St, Wapping Lane, Craigavon Bridge, Spencer Road, Dungiven Road, Dennet Gardens, Sheskin Gardens, Bann Drive, Finn Gardens, Mourne Drive, Dennet Gardens, Dungiven Road, Glendermott Road, Bond Street
🛑 Dispersal Limavady Road/Prehen Road 🛑
🕔 17:00 🕔
General Committee, Parent Clubs & 9 Bands
May St, Bond Street, Clooney Terrace, Spencer Road, Craigavon Bridge, Carlisle Road, Ferryquay Street, The Diamond (clockwise), Bishop St, Palace St, Society St
🛑 Dispersal 🛑
Tags: