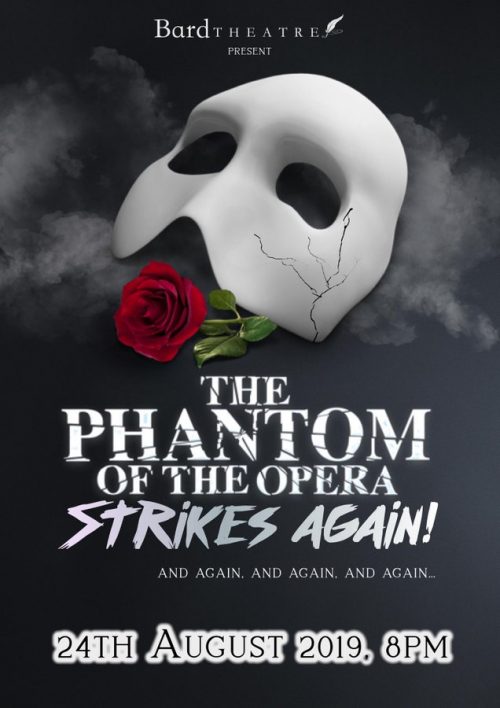 DO you love a good mystery? Do you fancy yourself to be a Sherlock Holmes or Miss Marple? If your answer is "yes", then come along to a Murder Mystery Night at the Alley Theatre, Strabane on Saturday 24th August at 8pm.
A travelling theatre group are set for a night of music and entertainment, when suddenly the lights go out and the mysterious Phantom appears.
Stealing the cast one by one, the audience will have to deduce who among the assembled personages could be the dreaded Phantom, and work out why indeed his kidnappings never quite go according to plan…
Can you solve the mystery before the night is out?
'The Phantom of the Opera Strikes Again' is an immersive Murder Mystery.
Seated cabaret-style in the Alley Auditorium, you will be witness to an entertaining performance full of drama, comedy suspense and intrigue which culminates in a murder!
Then you will become the detective, taking a tour around the auditorium and backstage through a maze of corridors, stairs and dressing rooms to discover clues, and listen to each character's police interview to ascertain who is innocent and who is guilty!
You will also enjoy a complimentary fork supper.
So come along for an evening full of mystery and, of course, murder!
Tickets are £15 available online www.alley-theatre.com or via the box office on 02871 38 44 44.
Tags: