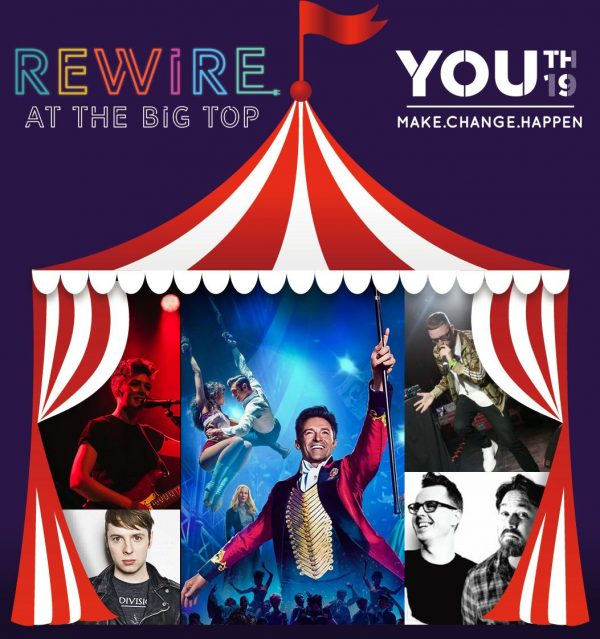 IF you're aged 12-24 and would like to get involved in some amazing circus skills training or parkour, learn a new dance routine or develop some incredible graffiti art, then it's not too late to get involved in the 'Take Back the Streets' project as part of the City & District's first ever youth arts festival – 'REWIRE'.
In Your Space Circus (IYSC) has teamed up with Uv Arts, JumpNI and Create Dance to offer free training and workshops during the festival which is the flagship event for Youth 19 – a year dedicated to young people in the North West.
Funded by Derry City & Strabane District Council & Peace IV – and grounded in good relations work – the 'Take Back the Streets' Summer Academy takes place in various venues across Derry including IYSC's Big Top in the Guildhall Square from Monday 1 to Friday 5 July – offering free training in 'circus, parkour, graffiti & dance'.
With young, local talent at its heart, IYSC's week-long project will culminate in a 'Youth Street Art Festival' on Saturday 6 July, bringing together performances in Guildhall Square, The Big Top, at the Derry Girls Mural and in Ebrington.
Mayor of Derry City & Strabane District Council, Cllr Michaela Boyle said: "I'm delighted that Council is working with 'In Your Space Circus' and their exciting 'Take Back the Streets' project during the course of the REWIRE Festival!
"Indeed, this is a fantastic opportunity for young people to explore their creative talents and learn a diverse range of new skills.
"It's also great that this project is helping young people to get together, make new friends and explore opportunities to be part of the City & District's dynamic cultural scene.
"The REWIRE Festival aims to showcase our young talent – and importantly gives them a chance to build friendships, confidence and reclaim the public spaces of the city.
"The training and workshops during 'REWIRE' are open to all young people aged 12-24, and in particular we're very keen to reach children and young people who, for whatever reason, don't get a chance to take part in something like this!"
Cath McBride, Company Director of In Your Space Circus, added: "We are absolutely delighted to be delivering this project during the 'REWIRE Festival' for local young people – and to be working alongside such dynamic and exciting arts-based companies.
"We anticipate that the project will have significant legacies for those taking part in terms of the relationships they develop with people from all backgrounds, and may lead to further involvement in events and festivals such as 'Carnival of Colours' and Derry's Halloween celebrations.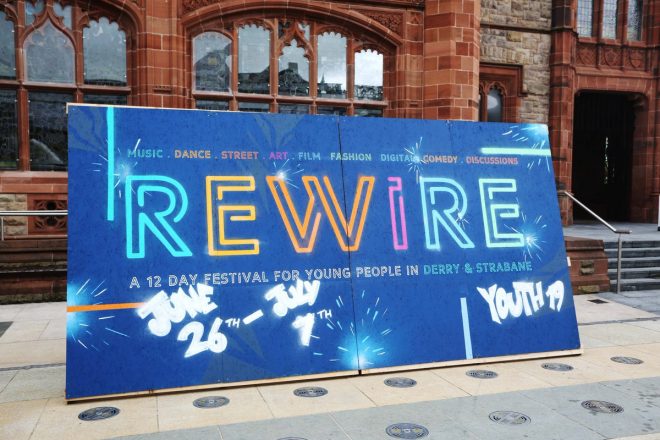 "We would also aspire for the project to enthuse young people to pursue careers in the arts and the creative industries.
"If you, or anyone you know, is interested in a future in performance or events, this might be right up your street!"
Spaces for the training and workshops have been filling up fast – so if you'd like to register, have any questions or need further information, please email info@inyourspaceni.org or call 02871 377113.
The full REWIRE Festival programme is accessible at www.youth19.com/rewire while you can keep up to date with news by following the Youth 19 social media channels on Instagram, Youtube, Snapchat, Facebook, and Twitter.
Tags: