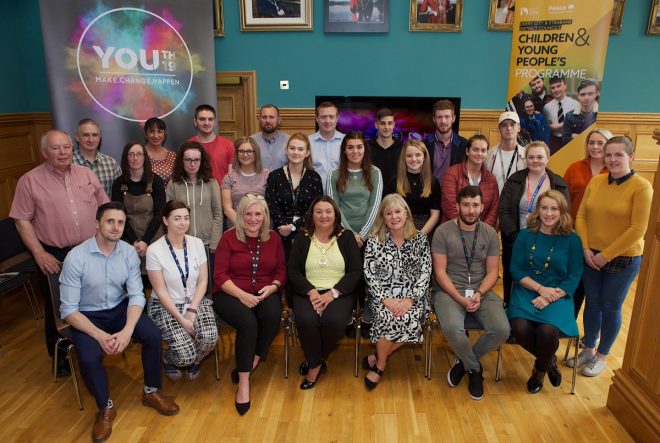 MAYOR of Derry City and Strabane District Council, Cllr Michaela Boyle has launched a new 'mentoring' programme aimed at forging the successful careers of young people aged 16-24 currently employed within the Council area.
The 'Government Ambassador's Programme' aims to match young employees with mentors to build their capacity and confidence by enabling them to take responsibility for their own learning, development, progression and personal growth.
The new initiative is funded by the PEACE IV Programme which is supported by the European Union and managed by the Special EU Programmes Body (SEUPB).
The Government Ambassador's Programme also provides 'underpinning knowledge & understanding' workshops that include: Good Relations in the Workplace; Personal Effectiveness; Decision-Making & Problem Solving; Competency Based Interviews; Presentation Skills and Introduction to Child Rights (UNICEF).
The programme is one of a number of strategic projects led by Derry City and Strabane District Council during Youth 19 – a year dedicated to 12-24 year olds in the North West aimed at promoting the voices, needs, priorities and rights of young people.
Mayor Boyle said: "I am delighted to launch this fantastic programme aimed at better improving our young people for the world ahead – and importantly providing them with the skills that they'll need for successful future development.
"Mentoring can be a tremendously positive experience for both mentees and mentors.
"Indeed, by supporting a young person to develop their resilience and confidence in their day to day environment, mentors not only become a guide and a sounding board, but importantly a young person's friend – which can be such a rewarding experience for the mentor and adds to their own personal and professional development.
"This programme is therefore a great opportunity for young people to benefit from the support of mentors who will provide them with new perspectives, increase their self-confidence and guide them towards achieving their desired ambitions and goals".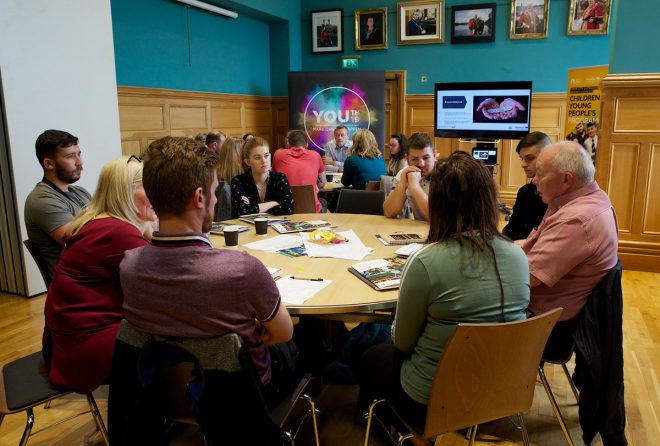 Training provider Dorothy McKee, who has been commissioned by Council to provide the 'underpinning knowledge & understanding' workshops on the new programme added:
"Mentoring is an excellent way to invest in the leaders of tomorrow through facilitating young people to grow in confidence and realise their potential.
"Indeed, mentors play such a vital role in helping so many young people to go on and become successful in their lives.
"It's also important to note the benefits realised by the mentors themselves – who gain great personal satisfaction from sharing their experience and supporting young people to grow and develop".
The organisations currently signed up to the Youth 19 'Government Ambassador's Programme' include Derry City and Strabane District Council, Drumahoe Childcare Ltd, First Source, NUPRINT, PSNI and YMCA.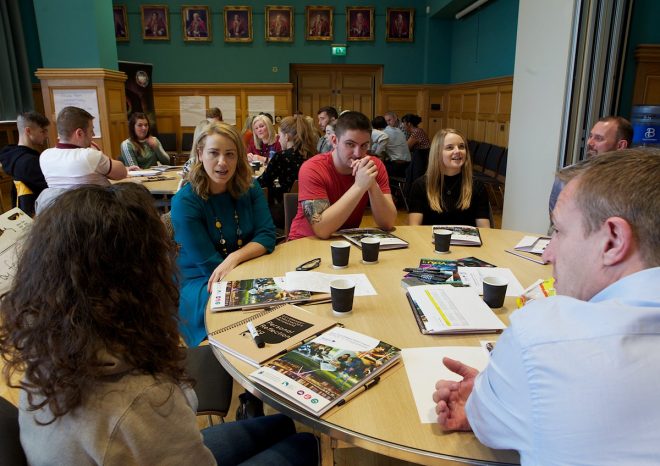 If your organisation would like to take part in the new Government Ambassador's Programme or you would like further information on mentoring please contact Jackie Parkington on 028 7125 3253 ext 6665 or Jackie.parkington@derrystrabane.com
Tags: