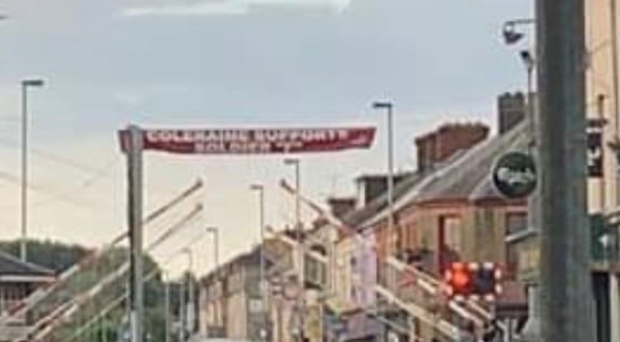 SINN Féin East Derry MLA Caoimhe Archibald has called for the removal of an offensive banner referring to a former British soldier accused of two murders of unarmed civilians on Bloody Sunday.
The 'Soldier F' banner was erected close to Coleraine Railway Station.
Said Caoimhe Archibald: "The appearance of a banner in support of Soldier F, the former British soldier accused of murder in relation to Bloody Sunday, at the Railway Station in Coleraine is concerning.
"This is close to shopping centres, car parks and other amenities which are used by people from across the community and visitors to the north coast.
"We are due to welcome thousands of visitors to The Open which is due to be held in Portrush next month and this is not the inclusive welcoming image we want to be projecting.
"This banner will cause distress not only to the families of those killed on Bloody Sunday and those killed by the Parachute Regiment in Ballymurphy but also other victims of state violence.
"It should be removed immediately."
Tags: