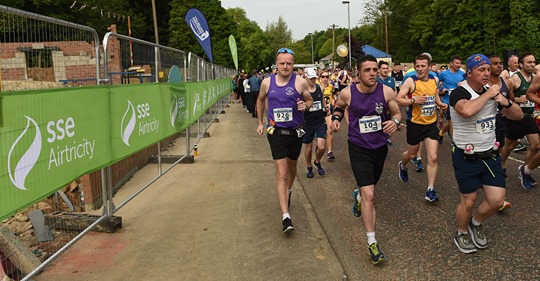 POLICE are advising motorists to expect delays and disruptions today, Sunday, June 2, for the Walled City Marathon.
And those lining the route to cheer on the runners should bring an umbrella as forecasters predict it will be a wet race day.
It starts at the Everglades Hotel at 8.30 am.
But some roads will be closed around the city from around 7-7.30 am.
The main affected routes are: Victoria Road, Limavady Road, Foyle Road, Strand Road & the City Centre.
"Police advise that road users at these locations proceed with due care, comply with the traffic management road signage and exercise patience during this event," said a PSNI Foyle spokesperson.
"We thank you for your attention with this matter."
Tags: