The Derry senior football team carried out a training session in Creggan as part of an initiative to encourage the development of Gaelic games in the inner city.
The county team had never undertook a session at one of the city clubs prior to Tuesday's event at Sean Dolan's GAC.
The decision was made after recent events, including the horrific murder of Ms McKee, who was shot dead by the New IRA during street disorder in Creggan on Thursday, April 18.
The aim was to show the positive work the GAA is contributing to an area of social deprivation.
Under-12 players from all the city clubs – Sean Dolans, Steelstown, Doire Colmcille, Doire Trasna, Culmore and Na Magha (hurling) – were there to welcome Oak Leaf County manager Damian McErlain and captain Chrissy McKaigue to the Dolan's club on Piggery Ridge as they prepare for their upcoming first-round qualifier game against Wexford.
Neil Forester of Steelstown, up until recently a county senior footballer, is a games promotion officer. He understands the potential of the city, but also the pitfalls.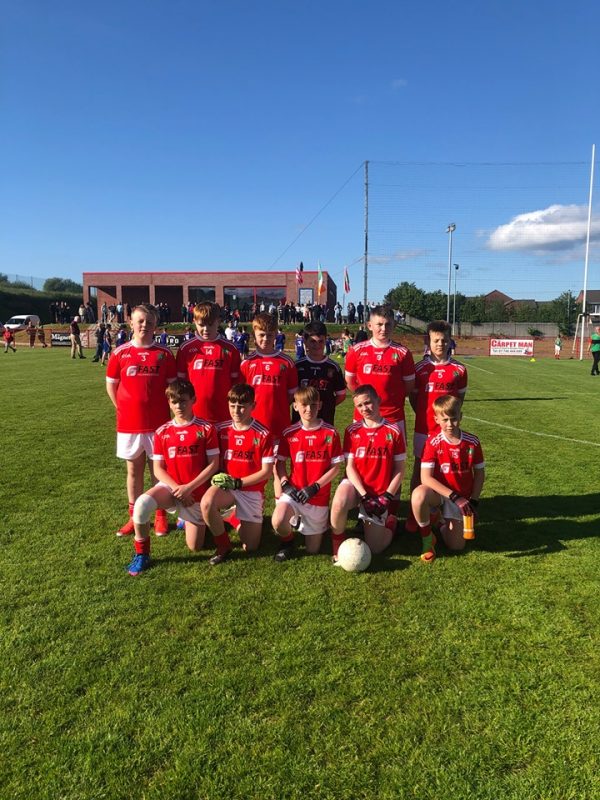 He explained: "You have to realise that some of these kids have very little. Tough home lives and all the rest.
"And you are really trying to give them an escape and just play.
"In Derry city, there is a lot of social deprivation.
"There is a perception there that Derry city is a soccer city, but whenever you actually look at it, there is a lot of kids that don't have any organised sport whatsoever.
"And I think people don't realise that.
"It's as much about keeping kids active at a young age and giving them the option."
He added: "Soccer is so available on TV and so on, but whenever you give these kids the opportunity to play Gaelic games, especially kids in Creggan and Galliagh to play football, they absolutely love it.
"You certainly see more players going into the clubs.
"They get a few games, a few matches and then, that's them hooked for life.
"I think that's the only model that works. You have to try to get them into the primary schools.
"You see Limerick with the hurling, obviously Dublin as well, they target them at a young age, give them the option of playing a Gaelic game and they decide for themselves.
"And a lot of them are picking Gaelic football and hurling off the back of these programmes."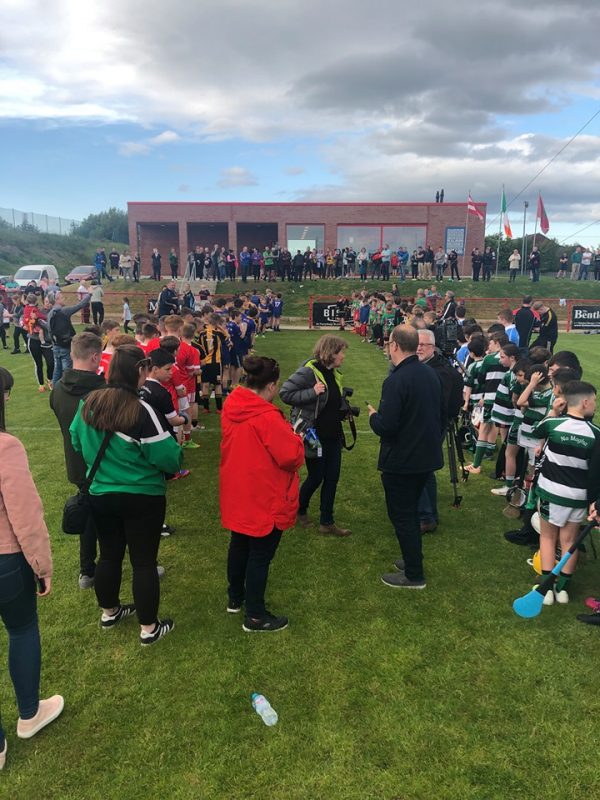 At the start of Forester's full-time role five years ago the Tower Cup, a tournament between the Derry city primary schools, was initiated.
"In my first year there were six teams in the cup, five schools, one of the schools brought two teams," he explained.
"And then this year there were around 26 primary schools competing across all the cups to qualify for the Tower Cup.
"We have gone from five schools to 26 schools taking part in Gaelic games in Derry city.
"We are probably not good enough at promoting ourselves.
"There is incredible work going on and I know Sean Dolan's, they started from scratch since the fire (their clubhouse was burned down in 2011 in a case later ruled to have been an arson attack).
"They really had no underage structure at that point.
"That had a tough effect, a huge effect on them, and then they had no real underage structure after that in terms of 8s, 10s and 12s.
"Now, because of these jobs, they have a very good group at under-12.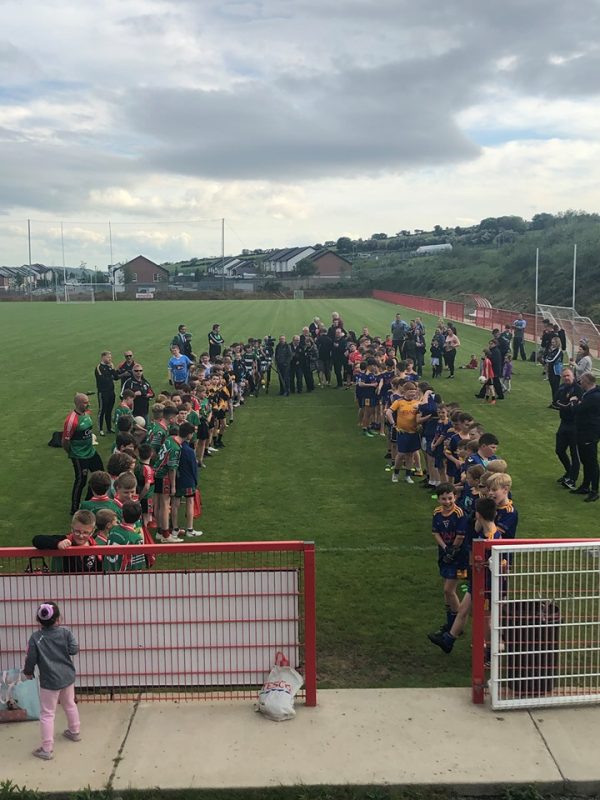 They have girls' teams now and that is all coming from the games promotion officer roles, going to new primary schools.
"That's what we do, go into the primary schools, promote the club in our local schools and try to recruit players.
"That's the crux of it,' he added.
Tags:
GAELIC footballers have taken the sport into the heart of the community in Derry where journalist Lyra McKee was murdered in a bid to provide new opportunities to young people.