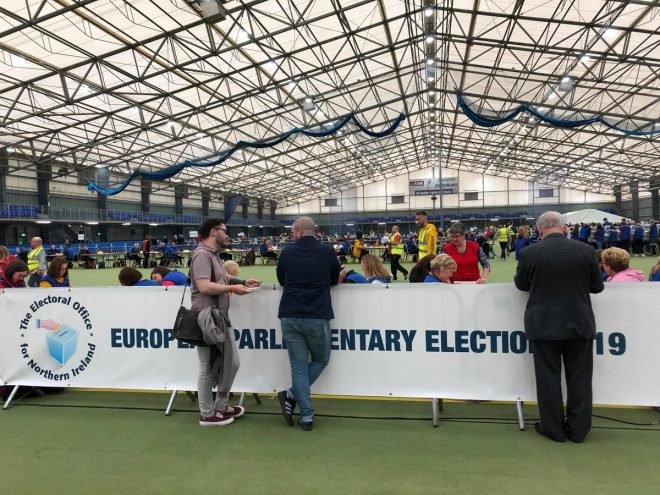 THE Electoral Office has released the number of first preference votes for candidates in the North of Ireland.
Martina Anderson, Diane Dodds and Naomi Long have polled over 100,000 first preference votes.
The total number of eligible votes was 572,447.
The quota to reach is 143,112.
Sinn Fein's Martina Anderson topped the poll with 126,951 votes, Diane Dodds in second place with just over 124,000 votes and Naomi Long with almost 106,000 first preference votes.
Here are the votes so far:
Allister TUV 62,021;
Anderson SF 126,951;
Bailey Green Pary NI 12,471;
Bhogal CONSV 662;
Dodds DUP 124,991;
Eastwood SDLP 78,589;
Hill UKIP 5,115;
Kennedy UUP 53,052;
Long AP 105,928;
McCann IND 948;
Morrice IND 1,719.
Chief electoral officer Virginia McVea has told the count centre in Magherafelt that the five candidates with the lowest votes will now be eliminated and their votes dispersed to the other candidates.
It is now likely that Colum Eastwood's transfers will help Naomi Long over the line to take the third EU seat.
It means that two non-unionists will take seats in the parliament in Strasbourg.
Tags: