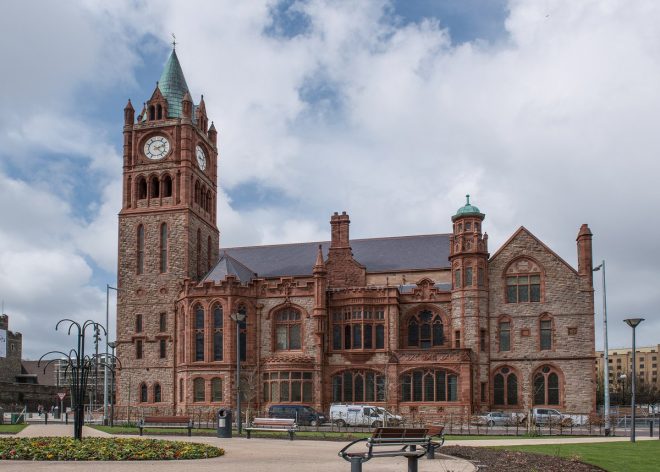 DERRY City and Strabane District Council are urging the public to give their feedback on its draft Improvement Objectives for 2019/20 before the online consultation closes at the end of the month.
Under Part 12 of the Local Government Act (NI) 2014, Council has an obligation to produce a Performance Improvement Plan that strives towards continuous improvement in the quality of life of all our citizens.
The first draft is available to view online and Council is keen to get the views of the public on the key improvement objectives and to discover if there are any alternative objectives they would like to see considered this year or in future.
Derry City and Strabane District Council Chief Executive, John Kelpie, encouraged the pubic to give their feedback on the draft objectives to allow Council to tailor its plans to meet their needs.
"As an organisation we are committed to delivering on the objectives and aspirations set out in the Improvement Plan as part of our commitment to deliver improved social, economic and environmental outcomes for everyone," he said.
"In this context, we are keen to hear the views, opinions and priorities of the public and would encourage everyone to view the plan and provide their feedback.
"While the Improvement Plan focuses specifically on Council's key Improvement Objectives will continue to work to continuously improve."
Among the improvement objectives identified are to increase employment opportunities and economic growth through a range of measures, to assist and develop healthy lifestyles through increased participation in high quality leisure and sports activities and to protect and enhance the environment through creating and supporting a culture of environmental stewardship.
The public can give their feedback and propose new improvement objectives, or make comments on the draft improvement objectives 2019/20 by completing our online survey which is available at https://haveyoursay.derrystrabane.com/ where a draft of the plan is also available to view.
You can also be sent a copy of the survey by emailing Council at Improvement@derrystrabane.com or by making contact by phone at by phone on 028 71 253 253, Ext 4266 / 6704.
The closing date for this consultation is 29th May 2019.
A summary showing the draft Improvement Objectives and the full draft Corporate and Improvement Plan 2019/20 is available on the Council's website: www.derrystrabane.com/corporateimprovementplans
Tags: