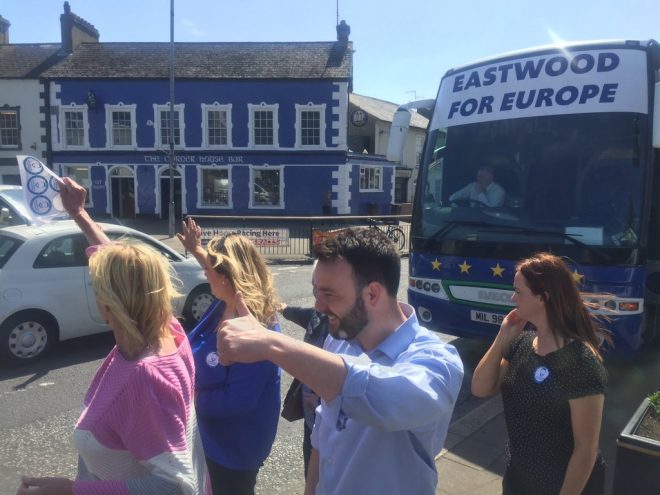 SDLP Leader Colum Eastwood has said despite best efforts by Brexiteers to undermine figures highlighted on the side of the party's 'battle bus', that the €500 million figure has once again been vindicated, this time by Fact Check NI.
Mr Eastwood has said that despite obtaining the figures from the European Commission, that those intent on rubbishing the contribution of the European Union to Northern Ireland have once again been proven wrong.
The Foyle MLA said: "The DUP have once again been caught red handed as they peddled their campaign of lies.
"After trying to rubbish the facts I have displayed during my campaign, Diane Dodds will have a red face after Fact Check NI have proven her wrong.
"The DUP should start playing honestly.
"Trying to constantly weave a web of lies just to cover up their pro Brexit position that they know will harm our communities across the North.
"This election isn't about parties or personalities it's about people. It's about what people voted for here, it's about defending our voice and our interests.
"Staying in the European Union is the best way to do that.
"I'm campaigning for votes to stop Brexit – and I'll be doing it honestly.
"People deserve the truth," added Mr Eastwood.
Tags: