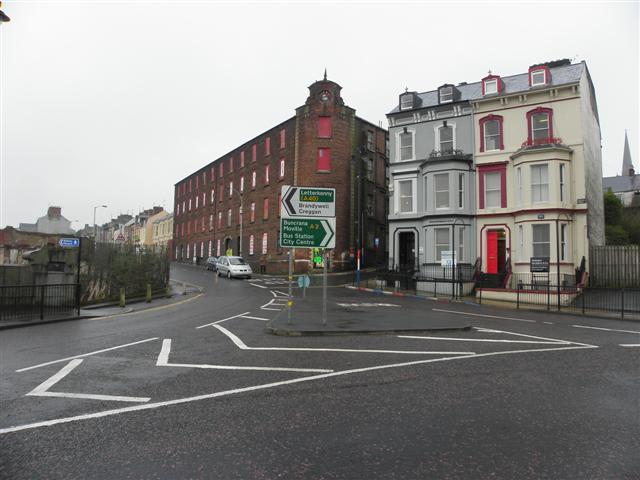 A £500,000 physical regeneration scheme which will see the upgrade and improvement to the facades of commercial and residential properties on Abercorn Road, is on track following the recent appointment of a contractor to undertake the works.
The works have now commenced, and are due to be completed by the end of June 2019.
The project team involved in securing this major regeneration project for the area, has welcomed the appointment of the contractor and the commencement of works which will see upgrades to the visual appearance and character of Abercorn Road.
Karen Phillips, Director of Environment & Regeneration at Derry City and Strabane District Council said: "Following a new tender exercise to appoint a suitable contractor, we are delighted to announce that the proposed façade improvement works to commercial and residential properties on Abercorn Road are now on-site".
She added that the project represents a significant and positive investment from the Urban Villages programme, which is funded and administered by The Executive Office.
Tags: