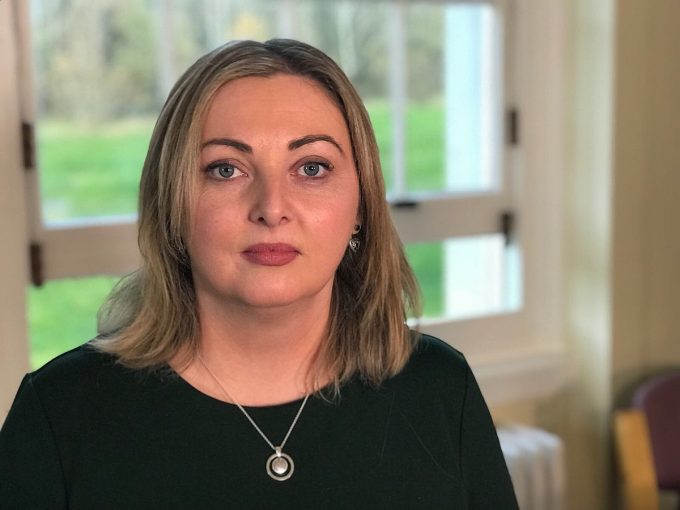 SINN Fein's Karen Mullan has branded as a disgrace that a planned youth conference in Derry was cancelled due to protest threats from dissident group Saoradh.
The Long Tower Youth and Community Centre had planned to hold a conference for young people in the Guildhall.
But the dissident republican political party, Saoradh, said it would protest at the presence of the PSNI.
The club said it had tried to discuss it with Saoradh, but was unsuccessful and had "no option but to cancel".
Said the Sinn Fein Foyle MLA: "It is disgraceful that a youth organisation seeking to provide a positive platform to young people should be forced to cancel it due to the actions of Saoradh.
"The fact that Saoradh refused to even engage with the youth club is typical of their failure to rationalise or defend their own actions.
"They should withdraw the threat to protest and allow the youth club to get on with the positive work they are doing within this community every day of the week."
PSNI Supt Alan Hutton said: "This event was a fantastic opportunity for young people to express their views on issues that matter to them to a range of partners and it is unfortunate that the whole day had to be cancelled.
"Our young people's voices need to be heard.
"It would have been a welcome opportunity for young people to meet their local police officers, ask us questions, share their concerns and frustrations and to get to know us and the job we do."
Saoradh spokesman Paddy Gallagher said: "Youth clubs should be a neutral environment for children to flourish, develop and associate with their peers.
"Not to be used as a political mechanism to adopt a broader acceptance of so called policing and normalisation within the Six Counties."
The party said they had been willing to engage with the youth club "on the basis they cancelled the event first, otherwise our protest would go ahead as planned."
Tags: