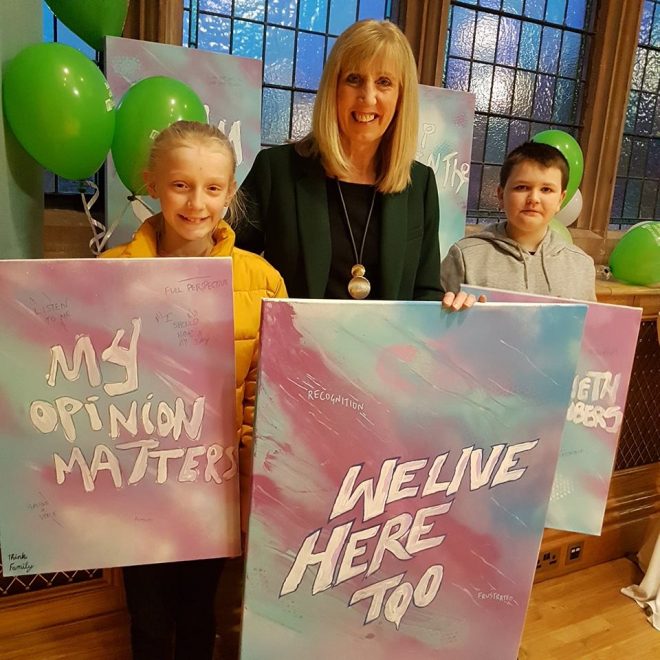 AN event has been held in Derry's Guildhall to recognise the incredible contribution of Young Carers across the Western Trust area.
Hosted by Barnardo's Northern Ireland, the event celebrated the achievements of young people who take on caring responsibilities in their home.
Young people who are supported by the Barnardo's NI Young Carers Service shared their stories in powerful testimonies, as well as showcasing art they had produced – including an innovative dance project with the DU Dance company.
The event marked Young Carers Day, an annual awareness day to highlight some of the challenges young carers can face and to raise awareness of the need to support young people with a caring role.
Speaking at the event Liz Kavanagh, Assistant Director for Children's Services in Barnardo's NI, said: "These young people are truly an inspiration.
"The Barnardo's NI Young Carers Service has been supporting young people with caring responsibilities in the Western Trust area for more than 10 years.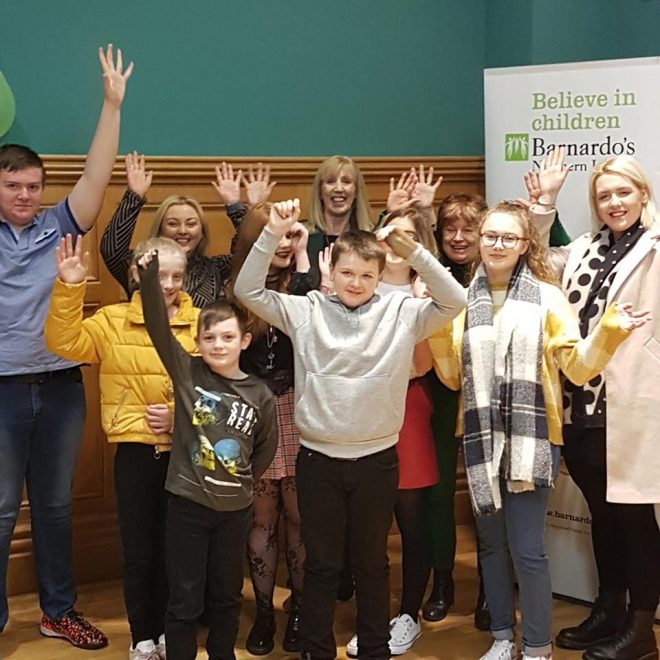 "We provide opportunities for the young carers to get to know each other and develop their own peer support network, as well as getting to know them and their families individually so we can help when issues arise.
"Being a young carer – whether that's caring for a parent, a sibling, or another relative at home – can have an adverse impact on a young person's mental health, educational achievement or social opportunities.
"That's why we wanted to host this celebration event, to show our appreciation and recognition of these fantastic young people, and to let them know just how proud we are of them."
Also attending the event was Ann McDuff, Assistant Director for Community and Public Health in the Western Trust and, Chair of the Young Carers Steering Group.
She said: "It is a great pleasure to mark 2019 Young Carers Day in this beautiful Guildhall and with these fabulous Young Carers who are displaying their skills, their resilience and their remarkable talent."
Ann thanked the Mayor for hosting the event and explained that the collaborative working between Barnardo's, the Western Trust and other partners aims to ensure that Young Carers enjoy life to the full and that their social, educational, and mental well-being are properly supported.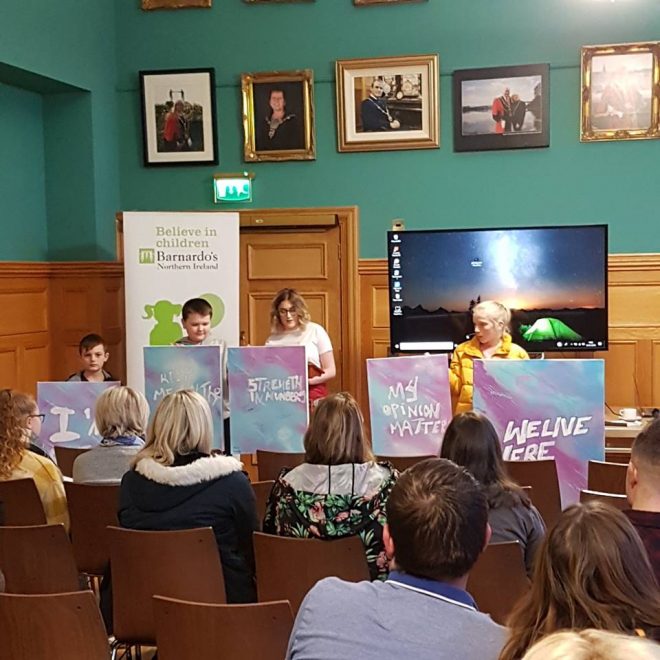 Tags: