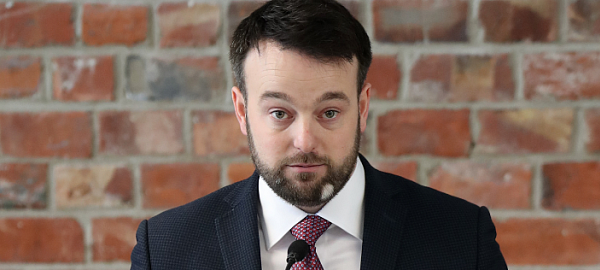 SDLP Leader Colum Eastwood MLA has said that his party will be bringing a very simple and succinct message to Theresa May today, Wednesday, February 6.
He says the party will be teling the Tory leader that if the British Government are sincere in their claims that they wish to protect the interests of the North of Ireland from a no-deal Brexit, then they will not waver on the Backstop.
The Foyle MLA said: "The U-turn by Theresa May to ditch the Backstop, a proposal her government signed up to in December 2017, was an eye-opener for many people here that the interests of Northern Ireland were second to that of the Conservative party.
"Despite claims that upon entering Number 10, she felt her 'most profound' responsibility was to serve the interests of the people of Northern Ireland, her actions have shown otherwise.
"We will be very clear tomorrow that the future of Northern Ireland cannot be left to majorities in England and Wales.
"The British Government must deliver a deal that does not undermine the terms of the Good Friday Agreement, and the only plausible way to do that is to deliver on the Backstop," added the SDLP leader.
Tags: