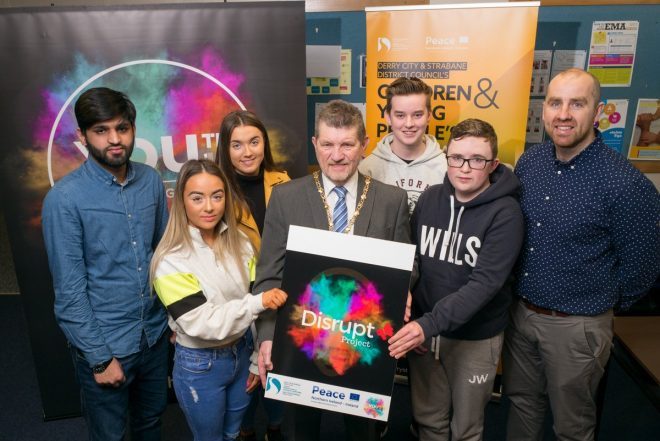 LOCAL young people are being invited to come up with some creative new ideas to motivate teenagers across the City and District, as part of the Youth 19 programme for Derry and Strabane.
The Design Thinking programme will be delivered by Enterprise North West in conjunction with Derry City and Strabane District Council as part of the wider Peace IV Disrupt Programme, a project supported by the European Union's PEACE IV Programme, and managed by the Special EU Programmes Body (SEUPB).
The programme aims to address the common complaint of young people having "nothing to do" and during the project young people will analyse, assess and decide what needs to happen for young people across Derry and Strabane to get active and get involved.
Enterprise NW will now deliver a series of workshops with the support of the North West Regional College's Strabane Campus over the next four months.
Welcoming the initiative Mayor of Derry City and Strabane District, Councillor John Boyle, said it provided a great opportunity for young people to enhance youth culture here.
"The Design Thinking programme hands control back to our young people and will enable them to come up with some creative solutions to an age old problem.
"By getting involved in the project there will be a real incentive for young people to make it work and come up with some really relevant ideas to appeal to their peers.
"We have so many talented and innovative young people here in Derry and Strabane and I look forward to seeing the development of the project and the range of ideas that emerge over the coming months."
In the next four months the group of young people will work together with specialist mentoring assistance from Enterprise NW. The group will then be allocated £10,000 to implement their solution.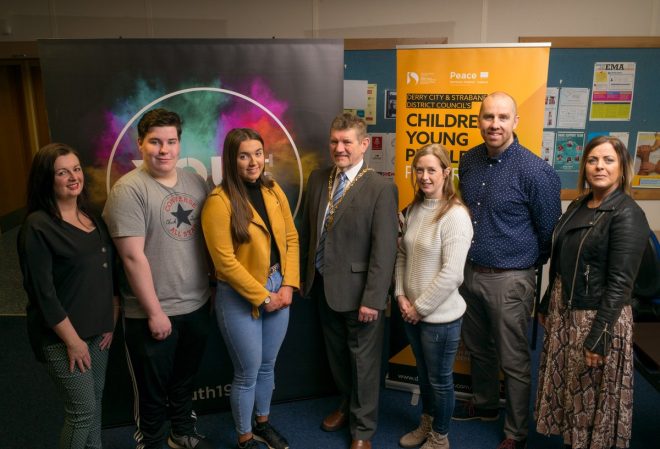 Programme Lead with Enterprise NW Brian O'Neill, said: "Through working with the young people, Enterprise North West will ensure that the group will develop their skills in leadership and critical analysis.
"They will then be supported through the specialist mentoring to implement their ideas and solutions through accessing the additional financial support on offer from Council."
A special information event took place in NWRC Strabane on Monday and young people can also register online at www.youth19.com/create or email Brian O' Neill brian@enterprisenw.com
Tags: