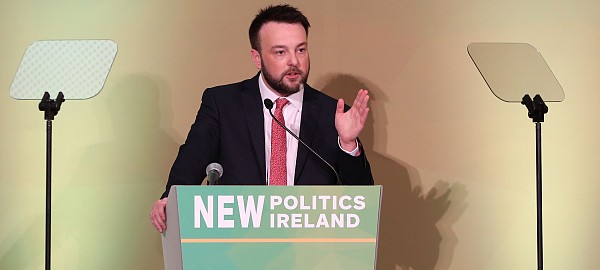 SDLP Leader Colum Eastwood has criticised the lack of outreach to the pro-remain parties here who represent the view of the majority of people in Northern Ireland who voted to stay in the EU.
Mr Eastwood added that it really is a bizarre state of affairs that Theresa May is less interested in parties here who vocally supported her Withdrawal Agreement, and more interested in appeasing the DUP who for months on end openly ridiculed her attempts to sell a deal that protected people here.
The Foyle MLA said: "With each passing day, the British Government show an ever increasing disregard for the people of Northern Ireland.
"The sheer lack of communication, and indeed recognition that Northern Ireland will be devastated by a Brexit set to be delivered by dysfunctional politics in London, speaks volumes.
"Despite false utterings from the DUP about a border down the Irish sea, the only border being constructed in the Irish sea is a communicative one set out by the British Prime Minister in her refusal to consult with parties here.
"If Theresa May truly wants a deal that protects the interests of all people on these islands, then her door must be open to all political parties here.
"Continuing to chase after the DUP, who hold a minority view in Northern Ireland is a mistake.
"The business community, the agri-food sector, border communities and indeed the majority of the electorate are united in opposition to a hard Brexit of any kind," added the SDLP leader.
Tags: