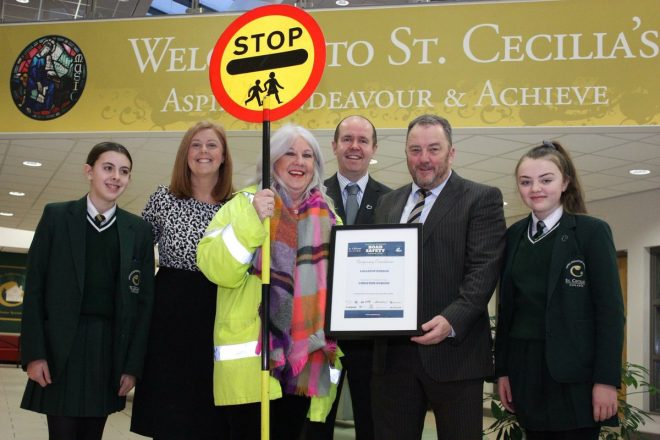 A DERRY woman has been highly praised for her work in helping pupils cross the road safely outside a school in Derry.
Christine Robson was highly commended in the Lollipop Person of the Year.
First place went to Michael Feeney, who is the lollipop man at Greenhaw Primary School Derry
The principal of St Cecilia's school Martine Mulhern tweeted: "Well done and a HUGE CONGRATULATIONS to Christine Robson who was highly commended for all her hard work and dedication to her role as Bligh's Lane amazing Crossing Patrol lady.
"This was awarded by Northern Ireland's Road Safety Awards 2018."
Well done to Christine and Michael!
Tags: