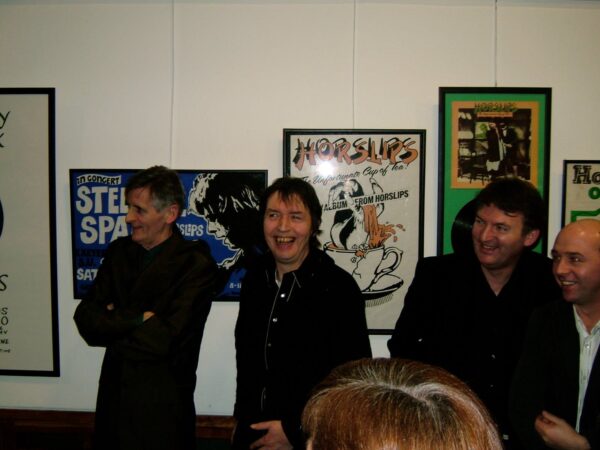 A Remembrance Mass is to take place in Derry next month for Horslips legend Johnny Fean.
Johnny sadly passed away at his home in Shannon, Co Clare on Friday, April 28, 2023.
A message on the Horslips Facebook page states: "Jim Nelis, one of the three curators of the Original Horslips Exhibition (pictured above with Jim, Johnny, R.I.P. and Eamon) has arranged a Rememberance Mass for Johnny in St. Eugene's Cathedral in Derry on the June 2 at 7.30 pm.
"All are welcome to attend.
"Derry has been a constant throughout Horslips' lifetime.
"Many fans and friends (some of whom were unable to travel to Shannon on Thursday) of the band may find a comfort in being able to pay their respects to Johnny in St. Eugene's.
"Thank you Jim, very thoughtful of you to arrange this."
Tags: