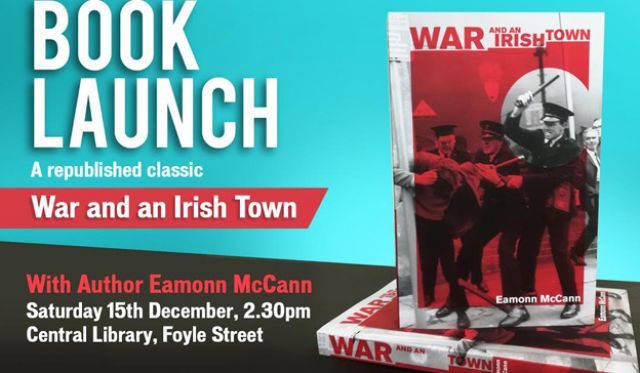 TRADE unionist Eamonn McCann will launch his new book in Derry this weekend.
The well-known journalist and civil rights campaigner will launch his newly republished classic War and an Irish Town on Saturday in Central Library, Foyle Street, at 2.30 pm.
McCann will be joined at the launch by John Gray, a founder of People's Democracy and author of City in Revolt: James Larkin and the Belfast Dock Strike of 1907.
The book is published by Haymarket Books and features a new introduction by McCann.
In it the former People Before Profit party MLA argues the ideas of internationalism and revolt from below that animated young people 50 years ago are even more relevant and necessary today.
Copies of the book will be available for purchase at the event.
The book was first published in 1974 and it detailed his account of what it wass like to grow up a Catholic in a Northern Irish ghetto.
It quickly became a recognised as a classic account of the feelings generated by British rule.
Tags: