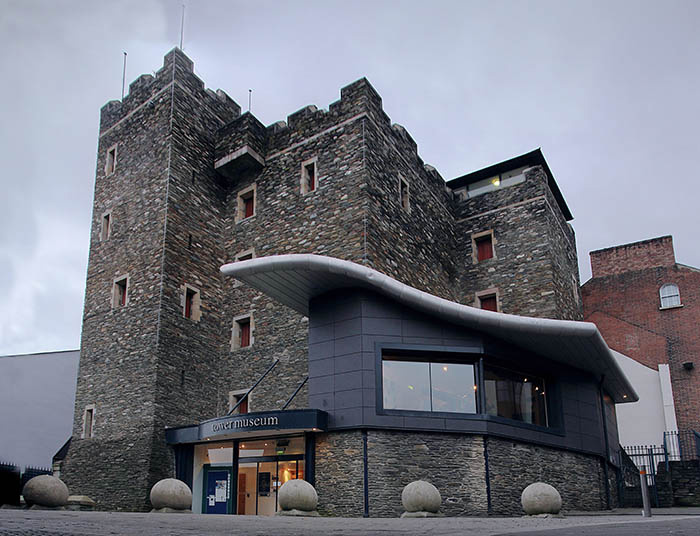 AS part of the 'Explore Your Archive' campaign, the Tower Museum in Derry has scheduled two talks for the months of December and January which will examine the fascinating historic link between Derry & Philadelphia and also 'how to research your Merchant Navy ancestors'.
The first of the talks 'Philadelphia: Destination of Choice by Irish Emigrants and Ship Owners since 1720' will be delivered by local historian Brian Mitchell on 6th December 2018 at 12.30pm in the Tower Museum.
Derry was the major emigration port of the north-west of Ireland from c.1680 to 1939. Of the 128 vessels advertised to sail to North America from the city between 1750 & 1775, a staggering 99 of them sailed for the US city of Philadelphia!
Indeed, as Brian Mitchell highlights, in the 18th century few inducements were able to overturn the Irish emigrants' preferred destination of Philadelphia.
Brian has been involved in family and emigration research in the wider Derry area since 1982 and he has supervised the construction of a database containing one million records (dating from 1642 to 1922).
He is author of A New Genealogical Atlas of Ireland, A Guide to Irish Parish Registers, Irish Passenger Lists 1847-1871, Genealogy at a glance: Irish Genealogy Research and other works.
The second of the talks in the series 'Researching your Merchant Navy Ancestors' will be delivered by Paul Fearon Haslam on 31st January 2019, 12.30 pm in the Tower Museum.
Paul will use his extensive research experience of accessing and examining merchant navy records whilst tracing his paternal grandmother's oldest brother – Captain Thomas Carter Fearon – who was one of the last sailing ship masters.
This is an essential lunchtime session with practical tips and know-how from someone who has dedicated a tremendous amount of time researching, accessing and delving into family history records.
Both talks will be free and lunch is also provided. Booking is essential – so please ensure your place by contacting the Tower Museum on 02871 372411 or email tower@derrystrabane.com
Tags: