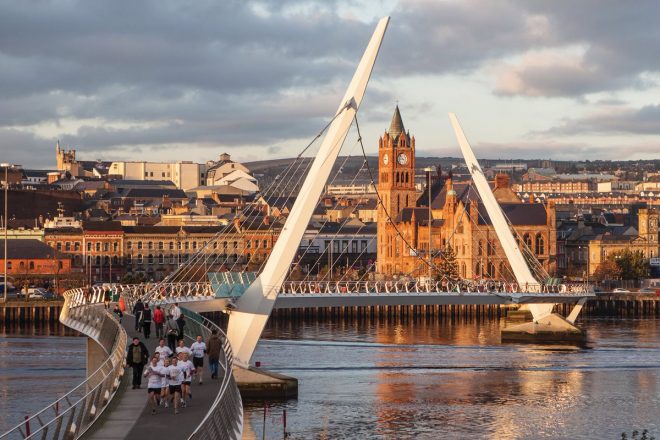 BRITISH Chancellor Philip Hammond could also potentially make an announcement on a city deal for Derry today.
All eyes will be on Hammond when he gives his last budget annnouncement before Brexit next march.
At the time of the last Budget in 2017, Philip Hammond was criticised by politicians from the north west for failing to mention a possible city deal for Derry, with SDLP leader Colum Eastwood labelling the omission a "disgrace".
"For too long Derry and the North West has been treated like the poor relation. Like second class citizens and we aren't taking it," said Mr Eastwood at the time.
In July, Chancellor Philip Hammond made the strongest commitment to date for a city deal for Northern Ireland's second largest city.
Mr Hammond said he was seeking to support productivity growth in Northern Ireland by inviting a "a bid for a Derry city deal, an opportunity for the region to continue to drive forward economic growth and build an economy that works for everyone".
The document outlining the proposal for the city deal was submitted last month, with a delegation from Derry and Strabane District Council travelling to London.
At a meeting of the council last week the Council's Chief Executive John Kelpie said significant progress had already been made.
Tags: