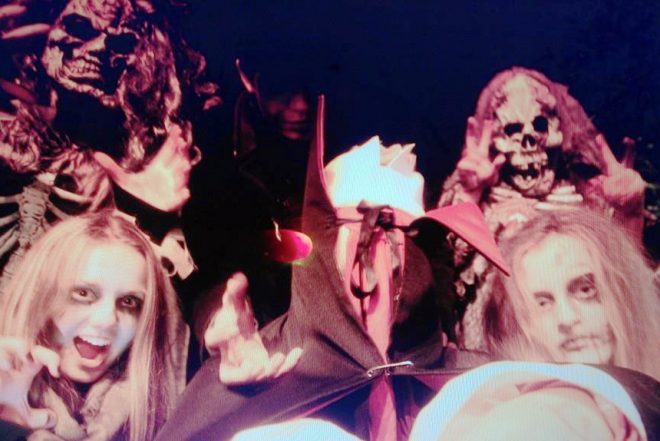 IT'S that time again, when the spirits, creatures and beings of the "other world" are getting ready to party it up on our streets in a spectacular illuminated carnival parade as part of Derry City and Strabane District Council's annual Halloween Carnival! Being friendly folk, these creatures want us to join them!
North West Carnival Initiative (NWCI) are now inviting interested performers, arts & community groups, schools, youth groups, students, individuals and artists to get involved this year's Carnival Parade on 31 October.
This year's theme is 'Return of the Ancients' and the North West Carnival Initiative is encouraging individuals and groups to bring their artistic vision and craic to this year's parade.
Derry City and Strabane District Council's Event Officer, Elizabeth Cunningham said:
"I am delighted that participants in this year's Halloween parade will get a chance to partner with North West Carnival Initiative to learn new skills and have the buzz of being part of what promises to be a fabulous spectacle weaving throughout the streets of the city.
"Council are supporting NWCI to work with interested groups to create pageant pieces on the theme of 'Return of the Ancients'."
Jim Collins from North West Carnival Initiative, added: "Halloween is the time of year when the veil between this world and the "other world" is at its thinnest and the spirits of the Ancients return to walk among us, or in the case of Derry, party with us!
"Every year we have the pleasure of working with wonderfully talented and enthusiastic groups from across the city and district and I'm sure this year will be no different.
"I'd encourage people to get in touch and take part – it's a really unique and fun experience!"
The central objective of North West Carnival Initiative is to promote and encourage participation in quality, carnival based activity that is inclusive to all communities within the North West area.
The Halloween Carnival Parade is part of an overall programme of events which promises to be out of this world!
If you would like you and/or your community to participate or require further information please contact Jim Collins on 02871 414243 or e-mail nwcarnival@gmail.com
The parade will take place on Wednesday, October 31, 2018.
Tags: