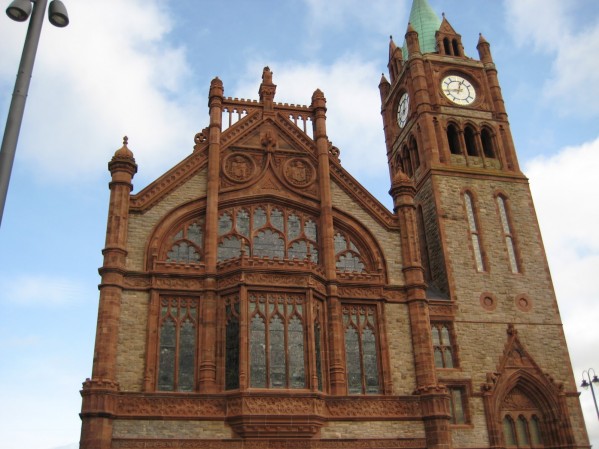 INNER City Building Preservation Trust, Derry City and Strabane District Council and the Department for Communities have announced the line-up of speakers at "Unlocking prosperity through heritage-led regeneration", a special conference being held in Derry on October 11th and 12th.
Helen Quigley, Chief Executive of the Inner City Trust said: "We are delighted to announce an impressive array of speakers for the conference which will be kick started by Stephanie Meeks, CEO of National Trust for Historic Preservation (US) and Matt McNulty, international tourism consultant. Together, they will present the international and national perspective on heritage, urban regeneration and tourism."
"Stephanie's primary area of expertise is establishing the critical connection between older buildings and vibrant cities, particularly the re-use of historic buildings for 21st century use while Matt's international work embraces tourism, transport, education, urban renewal, conservation and heritage."
Commenting on the line-up of industry experts, the Mayor of Derry City and Strabane District, Councillor John Boyle, said: "It's fantastic to see such a showing of international specialists offering their insight into how we can best preserve and celebrate our unique heritage.
"I'm particularly pleased to welcome acclaimed designer Wayne Hemmingway back to the city, building on the creative connections established during our City of Culture year and in his more recent visits to Fashion Fest.
"His astute observation and ability to identify innovative approaches to old issues is always inspiring.
"I also look forward to hearing from Andrew Palmer who is an expert at changing perceptions of people and places by helping destinations define their own distinctive heritage identity and use that narrative to build on their tourism offering."
On behalf of the Department for Communities NI, the Director of Historic Environment, Iain Greenway explained: " The underlying aim of the Historic Environment Division is to help communities to enjoy and realise the value of their historic environment.
"I am therefore very glad to see that a key part of the conference will be an examination of how the community can become more involved with its heritage. Giulia Vallone has carried out some very innovative work in this area and I look forward to hearing her ideas.
"Over recent years much thought has gone into considering how some cities work better than others and Kevin Murray has been at the forefront of this discussion through his own practice and as a key part of the Academy of Urbanism.
"Small changes can indeed make a very big difference and I look forward to hearing his insights."
The two-day conference will be held in the Guildhall.
For further information contact Helen Quigley, Inner City Trust, tel. 028 7126 0329 and see www.innercitytrust.com
Tags: