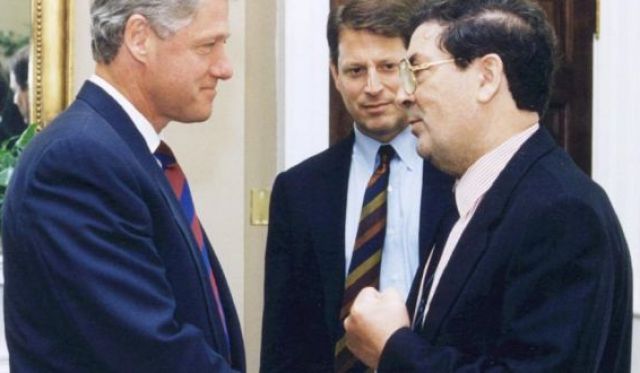 A HIGHLY cclaimed film profiling the former SDLP leader and Nobel laureate John Hume will be screened tonight.
Maurice Fitzpatrick's work focuses on Hume's engagement with the Whitehouse and the US Congress and how the process helped create the framework for the peace process in Northern Ireland.
Narrated by Hollywood actor Liam Neeson, it features interviews with former US presidents Bill Clinton and Jimmy Carter, and Tony Blair, John Major, Derry trade unionist Eamonn McCann and former SDLP deputy leader Seamus Mallon.
It will be screened on RTE1 tonight at 9.35pm just after the nine o'clock news and weather.
Tags: