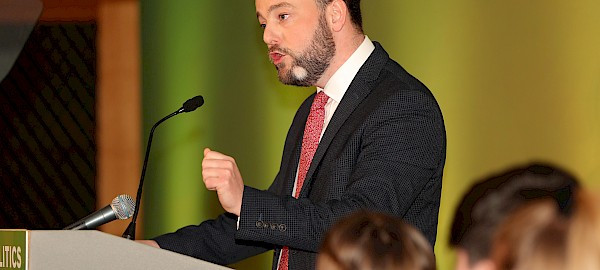 SDLP Leader Colum Eastwood has said the principle of consent as enshrined in the Good Friday Agreement must never be undermined. Mr Eastwood also said that we all have a job of work to do to build an Ireland that works for all.
The MLA for Foyle said: "The principle of consent is enshrined in the Good Friday Agreement and cannot ever be undermined. Ireland will only be united when the people across this island say so.
"Peter Robinson's comments suggest that somehow Unionist votes count for more than Nationalist votes. That is ludicrous and untrue.
"I say to Mr Robinson – those days are long over and they are never, ever coming back.
"But the debate on a New Ireland isn't about satisfying electoral fears – it's about offering opportunity. The opportunity that the SDLP believes every citizen across this island can have by building a nation that we can all share and thrive in.
"The status quo of failure people here are stuck with is unsustainable and unfair. Brexit means change is inevitable – but we are now at a tipping point where we must choose to make that change for the betterment of our people or leave them without real prosperity and opportunity.
"Our New Ireland is one of hope, openness, prosperity and inclusion.
"But the job for us and others who share our vision is to begin the task of building that case – so that we can offer an Ireland of inclusion and hope over a UK of division and despair."
Tags: