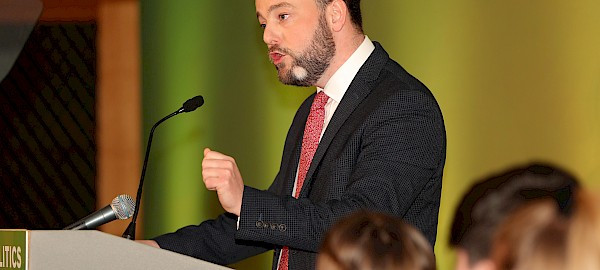 SDLP Leader Colum Eastwood has called on the Labour Party to support the EEA amendment brought forward by the House of Lords that would see the UK remain within the Single Market. Mr Eastwood said that the Labour Leaders apparent willingness to propose an 'internal market' that falls short of the full Single Market membership needed to avoid a hard border on the island of Ireland is more than concerning.
The Foyle MLA said: "If the Labour Party vote to move this amendment into the final withdrawal bill, the ramifications for the North will be vast.
"The majority of people here voted to remain. In comparison to other jurisdictions, the North will be disproportionately affected by a deal that does not ensure the UK remains within the Single Market.
"The SDLP is concerned that Labour's direction on Brexit is being swayed by fears of a party spilt. Let me be clear, should the North be subjected to a reckless Brexit, there will be no greater an impact than the spilt caused by a hard border on this island, a border that is in direct contradiction to the Good Friday Agreement.
"We are calling on our sister party to accept nothing less than full Single Market access.
"Anything short of this would be bordering on a total disregard for the sensitivities that surround the erection of borders instead of their removal on the island of Ireland."
Tags: