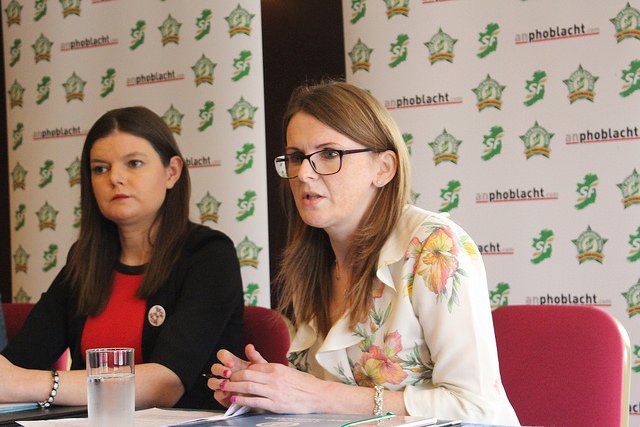 SINN Fein Foyle MP Elisha McCallion and East Derry MLA Caoimhe Archibald are to meet the head of the Agriculture Department next week to stress the need for the Ballykelly decentralisation to continue as planned.
Commenting after reports that targets for staff relocations could be missed, Caoimhe Archibald said:
"As Sinn Féin Agriculture Minister Michelle O'Neill made the ground-breaking decision to decentralise her entire department to the North West.
"The plan, including the relocation of 600 staff to the new headquarters, was agreed by the Executive.
"The initial target was for 320 positions to be based there by the end of 2021 with another 270 staff relocated before 2029.
"It remains the Sinn Féin position that the department should be decentralised in line with the original policy.
"Myself and Elisha McCallion MP are meeting departmental Permanent Secretary next week and will stress the importance of this as a major initiative in tackling the regional disparities that still exist in our economy," she added.
Tags: