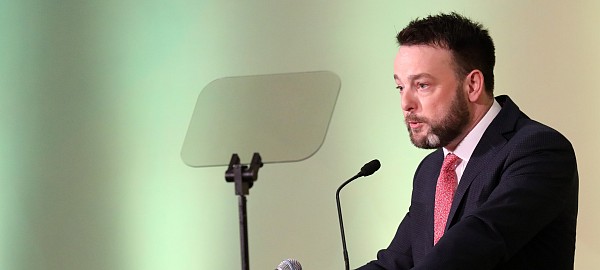 SDLP Leader Colum Eastwood said he very much welcomes the Labour Leader's visit to Northern Ireland. Mr Eastwood said the visit was important at a critical time for the North and has urged Mr Corbyn to back full alignment with the Single Market as well as the Customs Union
.
Mr Corbyn arrives today in the North for a two day visit.
He will visit Derry on Friday for a series of meetings with businesses to discuss issues surrounding Brexit and the border.
Mr Eastwood said: "I am delighted that the Labour Leader Jeremy Corbyn is visiting Northern Ireland at this critical time. The Labour Party played a key role in building peace and stability in the North.
"Having met with Mr Corbyn recently, I recognise that he shares our concerns at the lack of a functioning Assembly here.
"It will be important for people in the North to hear once again from Labour its commitment to the Good Friday Agreement and the need to restore devolved governance here.
"It is very helpful that Mr Corbyn has planned to visit the border area, it is absolutely critical for the Labour Party Leader to see first-hand the challenge that Brexit presents to our way of life.
"As a sister party of the SDLP, it is my hope that Jeremy Corbyn will reflect on the difficult and complex challenges Brexit brings to Northern Ireland – and that he understands from his visit how important it is to move to a position of support for full alignment with the Single Market, as well as the Customs Union.
"There is no other solution to protect the interests of citizens across these islands," added the Foyle MLA.
Tags: