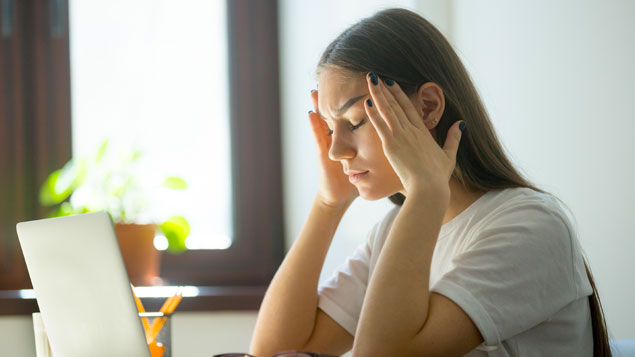 MAYOR of Derry City and Strabane District Council, Councillor Maolíosa McHugh is supporting Mental Health Awareness Week 2018 (14 to 20 May) and is encouraging people to seek the advice and support they may need to manage stress in their daily lives.
The theme for this year's Mental Health Awareness Week is about stress and how we're all coping with it.
Millennials – those aged between 18 and 38 – feel under the most pressure at work, with more than a quarter (28%) stating that working through stress was expected in their workplace, according to mental health organisations.
Mayor McHugh has led a number of initiatives during his term in office aimed at raising awareness about mental health issues and overcoming the challenges faced by people across Derry and Strabane.
He said: "This year's Mental Health Awareness Week provides us with a great opportunity to think about how we can address the causes of stress or find advice and support on managing stress in our daily lives.
"We all know what it's like to feel stressed – it's part of everyday life. But when you're overwhelmed by stress it can lead to mental health problems or make existing problems worse.
"I am therefore delighted to help raise awareness of the information, guidance and support available locally to help people to manage stress.
"Indeed, only a few weeks ago I met up with hundreds of young people from local schools at the Foyle Arena to learn more about 'Dealing with Stress and Building Resilience' by taking part in a series of activities organised by Derry City and Strabane District Civic Forum. Events on the day also centred round interactive workshops relating to the 'Five Steps to Wellbeing.'
"I would also like to take this opportunity to pay tribute to all our local charities and organisations who are working so hard to help ensure that people who suffer from stress get the support they need."
The Civic Forum brings together a range of bodies including Council, Western Health & Social Care Trust, Public Health Agency, PSNI, Housing Executive, Education Authority, Derry and Strabane Healthy Cities, Council for the Homeless NI and the Policing and Community Safety Partnership with the shared objective of improving the health and wellbeing of local people.
The following link provides further information on the 'Five Steps to Wellbeing' http://www.publichealth.hscni.net/publications/take-5-steps-wellbeing-english-and-11-translations
For more information about the work of the Derry City and Strabane District Civic Forum you can email civicforum@derrystrabane.com or telephone the Council's Health & Housing Team on (028) 71253253.
Tags: