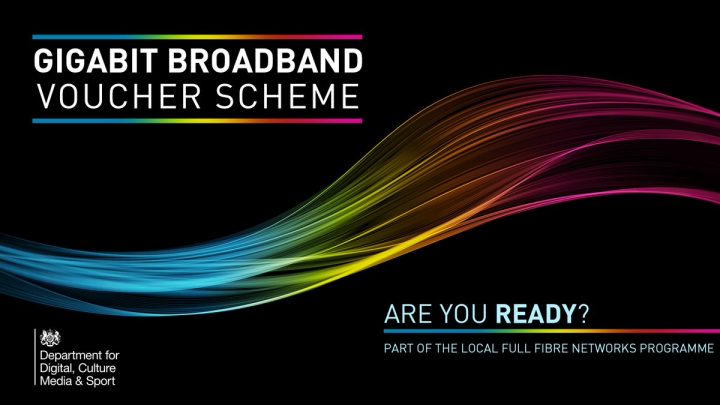 HUNDREDS of businesses and homes across the Derry City and Strabane District are set to benefit from faster internet connections, following the launch of the UK Government's nationwide Gigabit Broadband Voucher Scheme (GBVS).
The £67m investment is in addition to the £200m allocated to the Local Full Fibre Networks (LFFN) programme, and will provide future-proof full fibre connections for businesses and the residential communities around them.
It follows a successful pilot scheme launched in four areas around the country late last year which has already seen nearly 1000 vouchers snapped up to date.
DCMS Secretary of State, Matt Hancock said: "Small businesses are the backbone of the British economy and now businesses and neighbouring homes in the Derry City and Strabane District Council area can turbo-charge their connectivity with gigabit speeds.
"By building a full fibre future for Britain we are laying the foundations for a digital infrastructure capable of delivering today what the next generation will need tomorrow."
Head of Business at Derry City and Strabane District Council, Kevin O'Connor added: "We are delighted that local homes and businesses in our Council area can now avail of a helping hand to subsidise the installation of faster capable infrastructure through the Gigabit Broadband Voucher Scheme.
"High speed internet connectivity is an imperative for many of the SMEs in our Council area, to connect with customers around the world and to effectively compete in the marketplace.
"I would encourage local home and business owners to visit the scheme site and learn more about how it can help them."
The vouchers, worth up to £3,000 for a SME and £500 for a resident, provide a one-off contribution to subsidise the installation cost of gigabit-capable infrastructure.
In addition to providing a boost to the 95% of the UK that can already get superfast speeds (24Mbps or faster), the vouchers could also help those not yet able to do so, helping to narrow the diminishing digital divide even further.
Full fibre connections are faster, more reliable and cheaper to operate than traditional copper lines, and are capable of supporting not only gigabit, but terabit and even petabit speeds, which will serve the UK far into the future.
Currently only around 3% of UK premises have access to a full fibre connection.
The scheme forms part of Government's commitment to make full fibre broadband available to at least 10 million homes and businesses by 2022.
It launched at the end of March 2018 and will run until March 2021 or until all available funding has been allocated. For more information visit https://gigabitvoucher.culture.gov.uk/.
Tags: