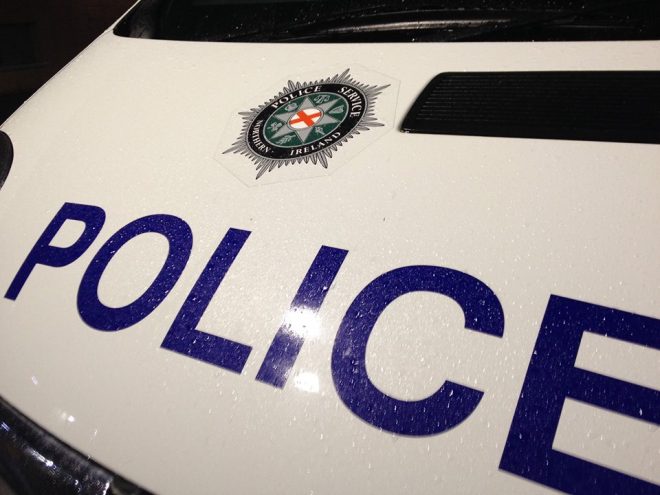 THREE men are still being questioned today after a viable bomb device was found during planned searches by police against "violent dissident republican activity" on Sunday.
Up to ten homes had to be evacuated during the security alert in Drumrallagh Estate, Strabane.
The device was made safe and was taken away for forensic examination.
After the area was declared safe, residents were allowed to return home.
The three men arrested under the Terrorism Act, aged 43, 45 & 77,  remain on Monday at Musgrave Serious Crime Suite for questioning.
Superintendent Gordon McCalmont said: "Police carried out searches at three houses in Strabane on Sunday as part of our response to violent dissident republican activity.
"At a house in Drumrallagh Estate, a viable explosive device was found, which resulted in the evacuation of ten nearby houses, causing disruption to the local community.
"ATO attended the scene to make the device safe and it has been taken away for further examination.
"Firstly, I would like to thank the local residents for their patience this afternoon whilst this operation was ongoing.
"It is beyond belief that terrorists have stored a bomb in the heart of one of our communities.
"Fortunately this device was found and made safe before it could cause any harm, however, it clearly shows the intent of those individuals to kill or seriously injure.
"They have absolutely no regard for the safety of local residents in the Drumrallagh area.
"People involved in hiding bombs want to cause harm, they don't care who gets killed or injured, and their desire to pursue violence and create more victims, has to be challenged.
"The items that have been recovered were going to be used to inflict harm on our community.
"The people involved don't care who is a victim – a child, a mother a father, a sister, brother, granny or granddad.
"If you have any information about this incident, please play your part in making our communities safer, and share what you know.  You can do this anonymously by ringing Crimestoppers on 0800 555 111 or you can contact police on 101 "   
Tags: