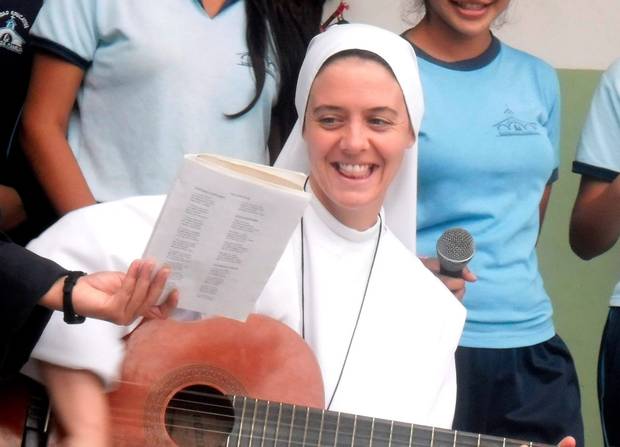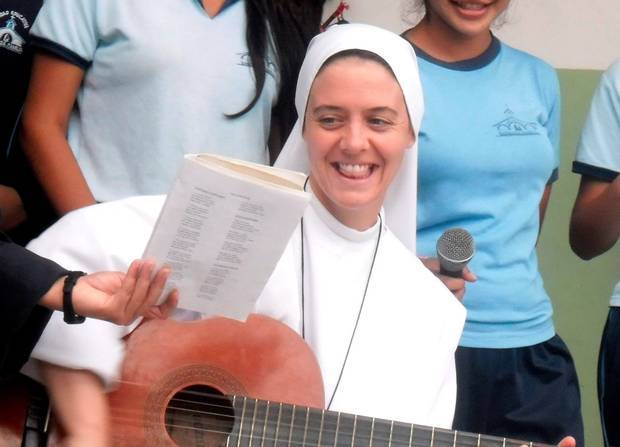 A FILM about the life of Derry born nun Sister Clare Crockett, who died in an earthquake in Ecuador, is to be released later this month on the second anniversary of her death.
Photographs, videos and interviews will form part of the documentary on her upbringing in Derry and her journey to becoming a nun in Ecuador.
The 33 year-old nun when the school where she was teaching music collapsed in the earthquake at Playa Prieta on April 16, 2016,
The film called 'All Or Nothing' tells the extraordinary story of her journey from the streets of Derry battling her alcohol addiction to holy orders.
The popular and much missed nun announced plans to become a nun "with a beer in one hand and a cigarette in the other."
Sr Clare's order, the Servant Sisters of the Home of the Mother, have announced the film was being released on a not-for-profit basis.
The order has invited groups or individuals to organise the screening of the film in cities and towns.
A spokeswoman for the order said: "The important thing is that the organised event does not have an economic purpose but an apostolic one: with the desire that God's love, which changed Sr Clare, may be proclaimed through her life.
"The only manner in which the payment of an admission ticket may be accepted is in the case of the need to rent a theatre to show it in, in which case the cost of the theatre alone would be accepted."
The spokeswoman said the order was surprised by the number of people who wrote to them following Sr Clare's death saying they believed she was helping them.
"Many were friends and acquaintances but many others, even more surprising, were strangers who spoke to us of conversions, vocations discovered or recovered and special graces. There are very impressive stories."
The film, which will be released in Ireland, Spain, the US and Ecuador, is based on a huge archive of photographs and audio and video recordings of Sr Clare covering the last 15 years of her life.
The order invited anyone wishing to screen the filming to contact them at www.sisterclare.com/multimedia/film/request?view=form.
Tags: