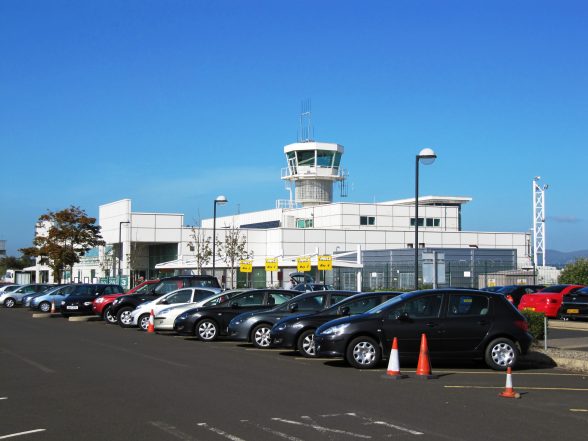 A CONSERVATIVE councillor has called for City of Derry Airport to be shut claiming it is a "colossal waste of money".
David Harding, who sits on Causeway Coast and Glens Borough Council, said it was time for the council to "face the reality that the airport is a failure".
City of Derry Airport is owned by Derry City and Strabane District Council.
A council spokesperson said the airport "is an important piece of infrastructure for the local economy".
David Harding, from Coleraine, said: "We need to see funding focused on roads, both completing the dualling of the A26 to Coleraine and pressing on with the huge task of upgrading on the A6.
"This will greatly enhance journey times to Belfast International Airport.
"Belfast International passenger numbers are up again by over 10% and it is rapidly approaching 6 million passengers per year.
"There are single routes from Aldergrove that carry more passengers than go through City of Derry on all routes."
Mr Harding added: "City of Derry Airport may point to a few new routes coming on line but in about four or five years, the journey time from Derry to Belfast International will be cut dramatically and people will gravitate towards the airport that offers much greater choice."
The Coleraine councillor added that the only two significant airports in Northern Ireland and the Republic of Ireland are Dublin Airport and Belfast International.
"Healthy competition between these two airports is a good thing but trying to sustain other airports, particularly as the road infrastructure improves, is simply an unwise use of ratepayers and taxpayers money."
A spokesperson for Derry City and Strabane District Council said: "The airport plays a key role in providing air connectivity to the region, carrying over 200,000 passengers in 2017 and brings significant employment to the region."
The council also acknowledged that it is working with Regional and City Airports Management to look at new opportunities to reduce the annual subvention that it contributes towards the airport.
Tags: