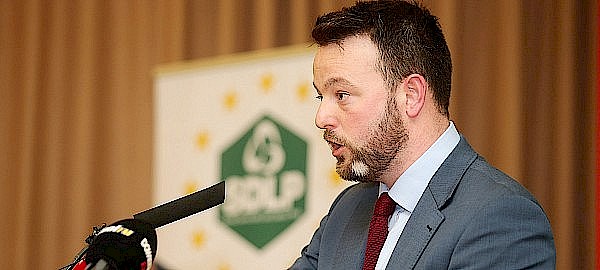 SDLP leader Colum Eastwood welcomed the President of the European Council, Donald Tusk's commitment to protecting Ireland's interests in the Brexit negotiations following his meeting with An Taoiseach Leo Varadkar.
The Foyle MLA said: "I warmly welcome the President of the European Council's commitment to avoiding a hard border in Ireland and protecting the Good Friday Agreement.
"It is crystal clear that the EU's commitment to protecting the interests of the island of Ireland is immovable.
"The SDLP knows that the only solution that will stop a hard Brexit and a hard border is for full alignment with the single market and the customs union.
"The SDLP does not seek to cause alarm or fear with any section of our community here.
""We know that it is in the interests of all peoples across this islands to have that alignment. It is a position that anyone seeking to protect our peace accord and our economy here should endorse.
"If the British Government and the DUP have another solution then it's time they put it on the table. What is clear today from Mr Tusk's comments, the EU is not messing about," added the SDLP leader.
Tags: