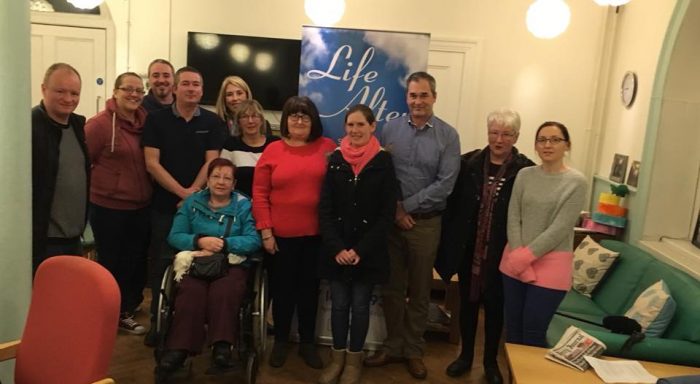 FAMILIES left bereaved by those killed on the roads held a support meeting at the Playhouse this week attended by a senior PSNI commander in Derry.
Christopher Sherrard of the group Life: "We had a fantastic Family support meeting on Wednesday night.
"A massive thank you to Chief Inspector Paul McCracken who was our key note speaker. Paul delivered a very emotional presentation and we at Life After can't thank you enough for attending Tonight.
"To our families who left before the photo was taken. sorry the photo was a spur of the moment idea."
The next meeting of Life After will be held at The Playhouse on Wednesday, March 14, at 7 pm.
All new members are very welcome.
Next month, Life After will be celebrating its first anniversary of formation.
Tags: