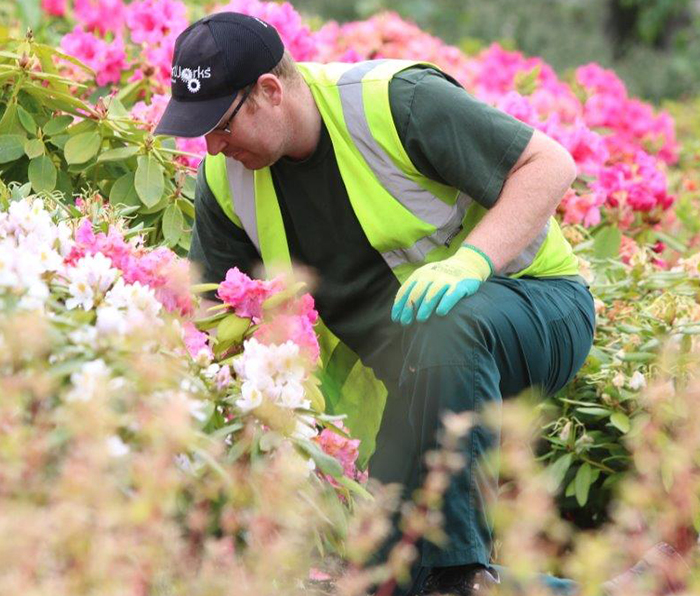 COMMUNITY groups are being invited to take part in a special workshop offering advice on how to prepare for entry into some of the top national environmental and horticultural awards.
The workshop will take place in Derry City and Strabane District Council offices in Strabane, on Saturday March 10th at 10.30am, and will offer some top tips on impressing the judges at the Ulster in Bloom and Best Kept awards.
Any organisation who takes an active interest in promoting environmental activity and conservation in their area can find out how they can get their efforts officially acknowledged by leading environmental bodies.
To date the Council has won a string of awards for horticultural excellence and have been nominated for yet another accolade at the Ulster in Bloom Awards on Thursday, March 15.
Grounds Maintenance Manager with Council, Danny McCartney, said he hoped the workshop would inspire local groups to come forward and have their work recognised.
"This workshop is a great opportunity for communities to come together and learn from the masters on how to prepare and put forward their areas for environmental recognition by these prestigious bodies," he stressed.
"So much work is being done to make where we live cleaner, greener and more beautiful. It's only right that these efforts are acknowledged and promoted."
The workshop will include a talk by the internationally acclaimed Castlecaulfield Village, who will share some of the secrets behind their success in the 2017 Communities In Bloom competition – as well as advice from official In Bloom Judges.
Participants will be given a range of useful tips on how to present their areas on a competitive footing improving their horticultural offering, tidiness, environmental action and heritage conservation.
Spaces for this workshop are extremely limited with a maximum of two representatives per community organisation advised to attend.
Community groups interested in taking part in the In Bloom Workshop should contact Margaret Donaghey as soon as possible on 02871253253.
Or email margaret.donaghey@derrystrabane.com.
Spaces will be allocated on a first come, first served basis.
Tags: