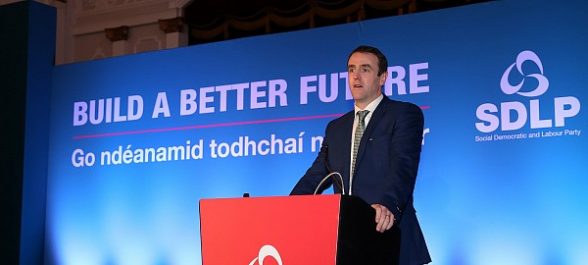 SDLP Health Spokesperson Mark H Durkan MLA has welcomed a partial reversal of planned cuts to nurse training budgets.
Mr Durkan said that the fiasco underscored the urgent need to re-establish power-sharing with directly accountable Ministers.
Tonight, politicians have painted a gloomy picture at the talks process in Stormont as the clock ticks down to the 4 pm deadline this Thursday.
If no deal is reached, then the North faces being returned to direct rule by the Tory Government.
Mr Durkan said: "It is of course welcome news that there appears to have been a partial reversal in the decision to slash nurse training budgets.
!That decision was ill-thought and would have critically damaged front line provision in hospitals, GP surgeries and in communities across the North.
"It's positive that the Department of Health seems to have responded to the universal political opposition to the decision.
"I wrote to Richard Pengelly seeking an urgent meeting to address this issue.
"But it remains concerning that these decisions aren't being communicated to the RCN, who are instead learning of significant developments through the media.
"This whole fiasco underscores the urgent need to re-establish the power sharing institutions with an accountable Health Minister and scrutiny committee.
"The Department should learn lessons from this misjudgement," added Mr Durkan.
Tags: