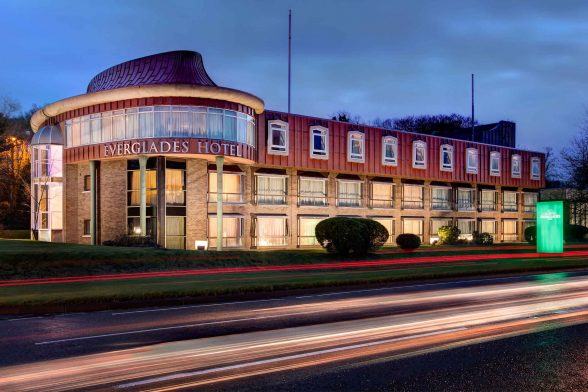 DERRY'S 4-star Everglades Hotel has announced a £1.2 million investment in a new Grand Ballroom to be opened in 2017.
Hastings Hotels have taken on the services of local companies Robinsons & Sons as architects and JS Dunlop as builders of the new larger ballroom, which will, upon completion, be the largest ballroom in the North West.
Everglades Hotel General Manager Neil Devlin said: "In 2016 so far, our existing ballroom, which before the improvements was able to seat 450 in a theatre setting or 330 people seated at round tables, has been at capacity over 30 times.
"We want as many people as possible to come and experience conferences and events at the hotel.
"We do not want to have to turn people away, so we are creating a brand new space that will seat 650 people theatre style and comfortably over 400 at round tables.
"We are confident that this will attract larger scale conferences and more prestigious music acts to the venue, which will be the biggest in the North West and on a par with any conference facilities found in Northern Ireland," concluded Neil.
The new Grand Ballroom is on course to open at the start of April 2017.
Tags: