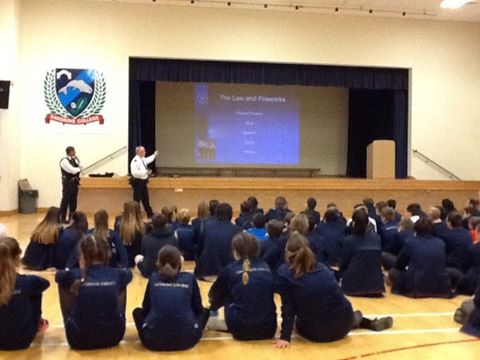 THE PSNI in Derry have been delivering firework safety advice to pupils as Hallowe'en approaches.
Officers from Waterside Neighbourhood team were delivering the advice to students and teachers at Oakgrove Integrated College.
A PSNI spokesperson said: "The key message is to safely enjoy the fireworks by staying at a safe distance, following instructions and guidelines for use, appropriate disposal and an awareness of lack of respect for these items can cause serious harm and have devastating effects.
"Remember the heat off a sparkler is equivalent to the heat from a welding torch.
"We would remind the public that not all fireworks are legal.
"Police have the powers to seize items such as bangers without a licence or from an unlicensed retailer."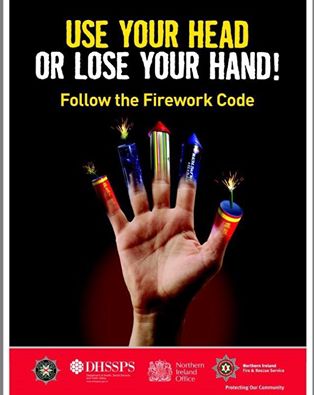 Tags: