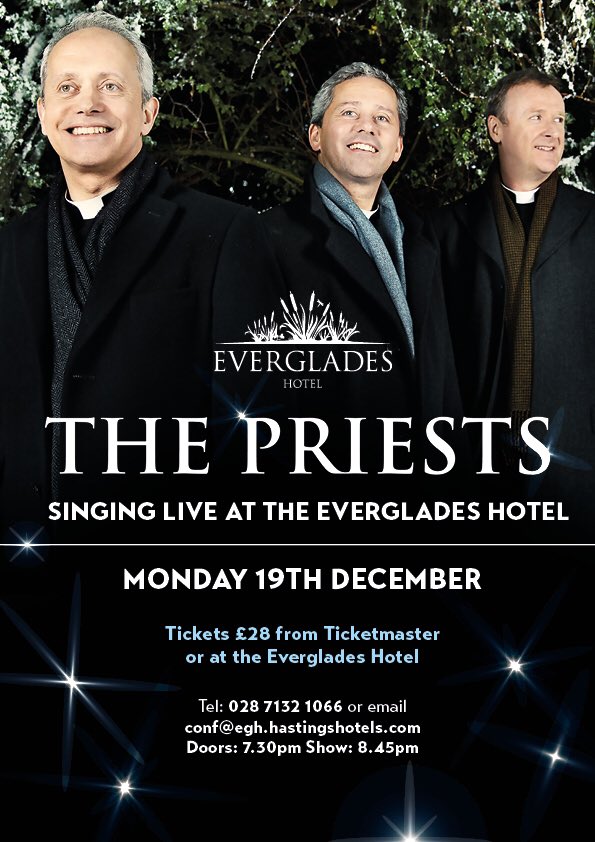 THE singing priests are coming to Derry this Christmas.
They will be playing at the Everglades Hotel on December 19.
Tickets are now on sale priced £28 and are available at the hotel reception or on line.
Doors open at 7.30 pm with the show set to start at 8.45 pm.
The priests are a classical musical priest from the North of Ireland.
They are Fr Eugene O'Hagan and his younger brother Fr Martin who hail from the Co Derry village of Claudy.
The trio is complete with Fr David Delargy from Ballymena, Co Antrim.
Tags: