A MAJOR security operation has been launched along the border ahead of the funeral tomorrow of a dissident republican terrorist linked to a bloody gangland feud.
The operation is to coincide with the funeral on Thursday, May 5, of dissident republican Mickey Barr in Strabane.
Gardai and members of the Armed Support Unit were out in force in the Donegal border villages of Castlefin, Lifford and surrounding areas last night.
The police in Strabane are also keeping a close eye on the situation leading up to the funeral.
Gardai set up checkpoints and asked motorists for identification last night.
Sources have revealed the operation is designed at gathering intelligence on the movements of known republicans in the area.
Members of the Gardai's Armed Support Unit were set up at Lifford Bridge and also traveled to Clady Bridge and Drumbane between Castlefin and Clady.
Gardai were checking licenses and were also inspecting the boots of cars.
A number of license plate numbers were also taken by Gardai and checked against known criminal elements.
Sources say there are fears that members of the notorious Kinahan crime gang may attempt to infiltrate the funeral of Barr.
The show of strength by Gardai is understood to be an attempt to dissuade any attempts by the Kinahan gang in trying to cause any trouble at Barr's funeral.
A source said "There are fears that the Kinahans could try to cause some kind of trouble at the funeral. Even their mere presence would upset a lot of people.
"Some people feel that they won't try anything at a funeral but they are intent on getting the man known at Flatcap at any cost and Gardai simply cannot take the chance of anything happening."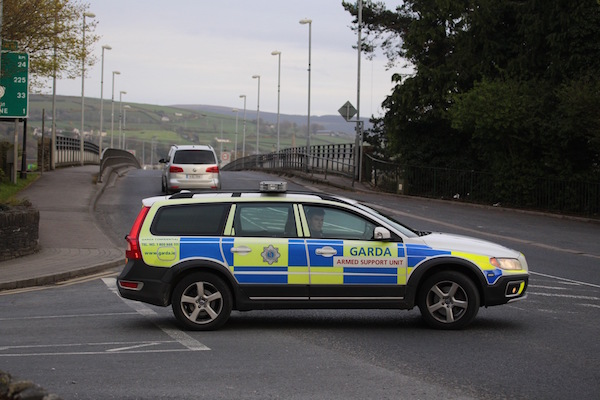 Tags: