A NEW reality TV dating show is being slammed – over how a Derry woman was treated.
Kick boxer single Corey Hanna was looking for love on a new Irish-speaking show called Pioc dó Ride (Pick Your Ride) where singletons choose their potential suitors based entirely on their car.
Corey rummaged around three motors to pick between three possible love-interests.
Their faces were obscured as they stood to the side dressed in white driving suits and helmets.
The episode saw Corey choosing between a boy racer from Kilkenny, an Irish dancer from Dingle and a smooth talker from Dublin.
Corey eventually chose Kerryman Liam based on his sporty Peugeot but was shocked when the show's host revealed a twist.
The final say on whether a date would go ahead rested firmly on the driver's shoulders.
Petrolhead Liam was offered an out and asked to choose between a €250 voucher for a romantic dinner, or a €250 voucher to spend servicing his car.
And he chose the car voucher.
The format of the show where a man chooses between his car and a woman has been slammed as demeaning.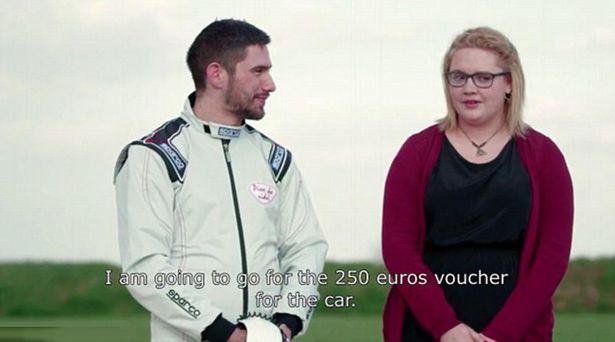 Tags: