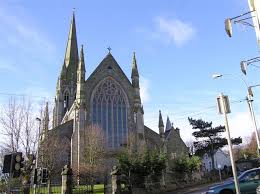 ST Eugene's Cathedral is to undergo a major works programme.
Contractors will move in this week to tackle rising damp and other defects discovered during a buildings survey.
The much needed repairs – to be carried out by Derry firm Stewart & McConnell into the autumn – are being carried out after £353,480 was secured from the Heritage Lottery Fund and Northern Ireland Environment Agency (NIEA).
In a statement, the parish says: "As custodians of this sacred, listed building of St Eugene's Cathedral, it has become necessary to carry out essential repairs and refurbishment primarily associated with damage caused by the entrance of moisture to the fabric of the building.
"This is affecting internal finishes, the stained glass windows of St Columba and St Patrick and external masonry.
"The damp entering the aisle wall at the choir is causing large sections of internal plaster to boast."
The buildings survey also discovered that:
* the bell tower "is cracked and unsafe";
* the existing wrought iron ladder and platform to the spire from the bell tower is also unsafe";
* the spire parapet gutter has not been maintained for several years.
The parish said they were "delighted" to have been awarded around £250,000 from the Heritage Lottery Fund and a further £89,610 from the Northern Ireland Environment Agency, which has allowed the works to start this week.
Tags: