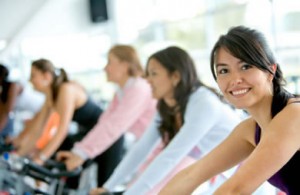 Minister for Social Development, Mervyn Storey MLA, has welcomed the opening of Derry's first Green Outdoor Gym.
The new £70,000 sports facility at Leafair Park, Galliagh, provides state of the art facilities and gym equipment to enable people of all ages to get fit on their own doorstep.
Minister Storey said: "This project is a great example of partnership working between my Department, the Council and the Public Health Agency. Regenerating this green space in this unique way will allow people of all ages and abilities free access to gym equipment in an alternative healthy outdoor environment.
"The project will build cohesion within the community and help to create new opportunities for social integration and exchange through physical exercise. I have no doubt that the facilities on offer here will prove to be a major asset to local area and the wider region."
The Department for Social Development provided £56,303 towards the gym with the Public Health Agency providing £10,000 and the City Council £7,143. The gym contains 14 pieces of equipment, including spinner bikes, cross trainers, pull up machines, sit up machines and treadmills.
It will be managed by the Leafair Community Association which has arranged a series of events and activities to encourage the local community to use the top of the range equipment and facilities.
Tags: