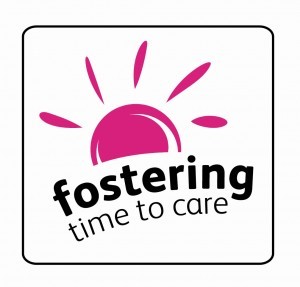 An information evening will be held in Derry tonight for anyone interested in becoming a foster carer.
The Western Trust's Adoption and Fostering Service are urgently seeking to recruit foster carers who feel they have the ambition, energy and understanding to embrace the ups and downs of caring for a child or teenager.
More foster families are urgently required to provide safe, stable and nurturing homes for vulnerable children and young people.
Enquiries about fostering are welcome regardless of race, religion, language, culture, gender, disability, age and sexual orientation. Foster carers may be married, single or have a partner, own or rent their home, work or claim benefits, and may or may not have children of their own. Foster carers receive financial allowances, on-going learning and development opportunities and 24 hour social work support.
Foster carers are ordinary people who make an extraordinary difference in the lives of young people in foster care. Many people who have an interest in becoming a foster carer rule themselves out without seeking more information.
Dympna Brogan, Social Work Manager for the Western Trust Fostering Recruitment and Assessment Team said: "We are asking members of the public who have an interest in fostering to come along to our information evening to speak to staff and find out more before ruling yourself out. We know there are people in the local community who have the skills and capacity to become foster carers and make a real difference to the life of a young person."
Mairead Brady is a foster carer in the Western Trust area when taking the first steps to becoming a foster carer said: "Please don't do what I did for some time, rule yourself out before you have even made the call to enquire first.
"Remember there are no set rules for fostering; just the potential of making a difference in a child's life, regardless of their age or background.
"If you have considered fostering make the phone call and ask or come along to the information evenings because a child or young person needs you right now!"
The Western Health and Social Care Trust is looking to recruit people who are patient, understanding, compassionate and flexible.
Tonight's information will be held in Da Vinci's Hotel on Culmore Road at 7.30pm.
If you have time and space in your life for fostering or would like some further information contact the Western Trust's Fostering Recruitment and Assessment Team on (028) 82835264 or (028) 71314244 or via email: marie.walsh@westerntrust.hscni.net.
Tags: