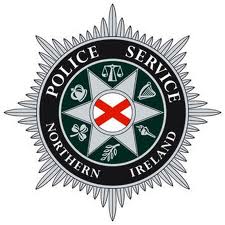 A man and a woman were arrested in Derry this afternoon on suspicion of the importation of a Class B drug, cannabis.
They were detained in the Upper Galliagh Road area.
They were also arrested on suspicion of attempted possession of a Class B drug, and attempted possession with intent to supply.
Chief Inspector Tony Callaghan, the Foyle area commander, said Monday's arrests were the latest for suspected drugs offences
Three other arrests were made over the weekend.
A 39-year-old man has been charged with drugs offences following an incident in Derry at the weekend.
Police made an arrest when officers were called to Kingsmere Gardens yesterday afternoon.
The man was charged with possession of Class A and Class B drugs, as well as making threats to kill and threats to damage property.
A 41-year-old man is to be reported to the Public Prosecution Service for allegedly possessing a Class B drug at Ballycanice Close, Eglinton, on Saturday evening.
An 18-year-old man was arrested on suspicion of possessing a Class A drug and possessing it with intent to supply.
The alleged offence was detected by police Tactical Support Group officers at Strand Road on Friday night.
A quantity of suspected ecstasy was seized and the man was later released on bail pending further enquiries.
It brings to 13 the number arrested for drugs offences in the city in the past ten days.
Tags: