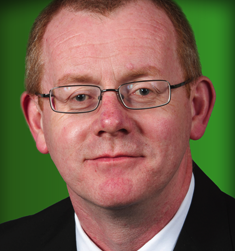 Anyone with the "slightest piece" of information about the attempted hijacking of a taxi in Derry in the early hours of this morning in which a female driver was threatened with a knife have been urged to pass in on to police.
The incident occurred at Carleton Court in the Ballymagroarty area of the city at around 2.00am .
The culprit is described as being around 17 years old, 5'5″ tall, of slim build with short dark hair and was wearing a dark blue hooded top.
Sinn Féin Councillor Eric McGinley has called for anyone with information about the incident to come forward.
He said: "This must have been a very frightening experience for the driver particularly as it happened in the early hours of the morning when there aren't too many people about.
"People out trying to provide an essential service for our community should not be targeted in this way."
Cllr McGinley concluded: "I would urge anyone with even the slightest piece information to bring it forward straight away to police so this can't happen again."
Tags: