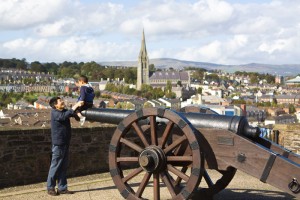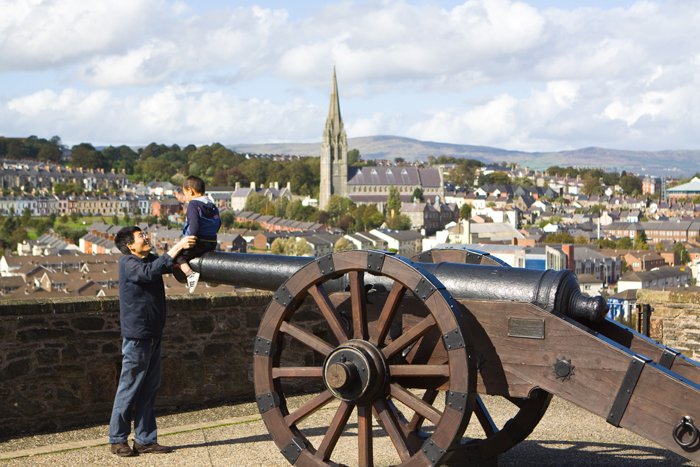 A Heritage Learning Fair is to be held in Derry next month in an effort to promote what the city has to offer schools.
The event – being organised by Derry City Council's Visitor and Museum Service and taking place at Harbour House on Thursday, 25 September at 12.30pm, – is being stage to help spread the word about all the great heritage themed activities that schools can do in and around the city.
Well known broadcaster Helen Mark will be guest speaker at the event, having recently presented the BBC 2 Ulster Scots programme a "Kist o Wurds."
Margaret Edwards, education officer with the Council, said she was keen to profile the wide range of activities and tools available for schools to utilise.
She said the City Council was "actively engaging" with local schools to promote its learning service and products to encourage them to avail of the resources available and be part of the comprehensive education programme that exists.
She added: "We have a very good relationship with education providers across the city and region and many of them have regularly visited our museums and taken part in our education and heritage programme.
"However we have recently created new products and will be engaging with schools to get them to revisit our facilities, such as the Tower Museum and Guildhall and be part of the exciting range of education projects we have on offer.
"These new resources include a new Archive Pack on the Plantation of Ulster and the series of Comics we have designed covering a series of themes such as Colm Cille – the Founding of Derry; the O'Doherty Rebellion of 1608; Emigration – the Pursuit of Happiness; Lunch Break in the Shirt Factory in 1920 and the Surrender of the U Boats in 1945."
Encouraging teachers and education providers to attend the Heritage Learning Fair, she said other heritage providers would also be in attendance to showcase what schools can do in the city.
Anyone interested in being part of the Learning Fair, should contact Alex Mullan at the Tower Museum on 028 7137 2411 or Email: museum.education@derrycity.gov.uk.
Tags: