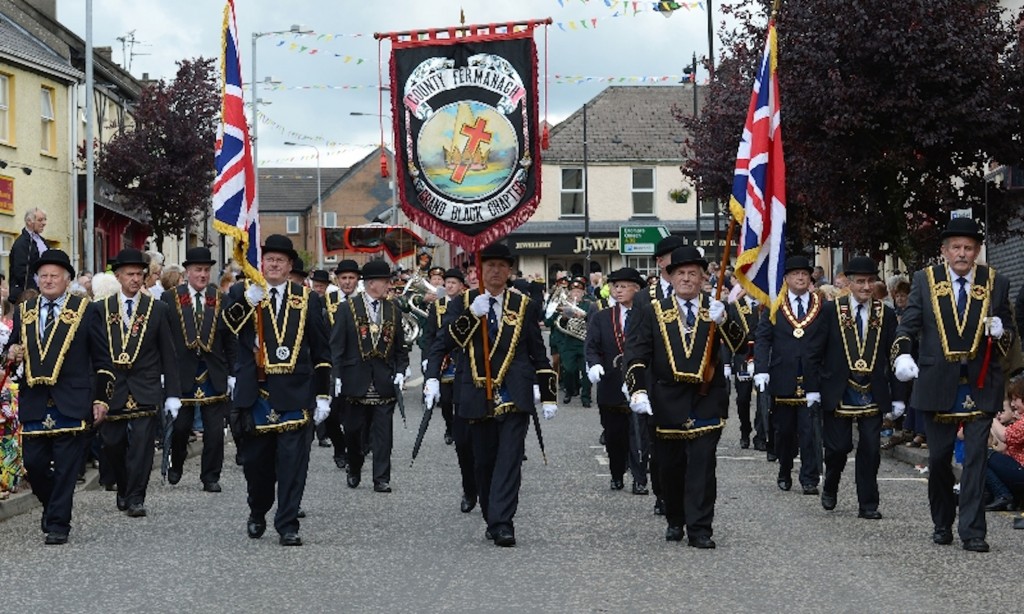 Motorists are being advised to expect traffic delays in Derry tomorrow due to a Royal Black Preceptory taking place in the city.
Thousands are expected in the city for the event being held in Derry for the first time in six years.
Thirty-four preceptories (lodges) from Coleraine, Derry city, Raphoe and South Derry will take to the streets in the city centre and Waterside, accompanied by 33 bands.
Police are advising that traffic diversions and delays are likely from 11.30am.
Chapel Road in the Waterside –  normally restricted to one-way traffic – will be available for vehicles to travel in both directions throughout the day.
Traffic will not be allowed onto the parade route after noon and any cars parked on the parade route will not be able to move until the parade has passed their point.
Leaving May Street in the Waterside at 12 noon, the parade will make its way along May Street. Limavady Road, Clooney Terrace, Spencer Road, Craigavon Bridge, Carisle Road, Ferryquay Street, the Diamond, Bishop Street, London Street, Kennedy Place, Kennedy Street, Wapping Lane, Craigavon Bridge, Spencer Road, Clooney Terrace, Glendermott Road, Bond Street and back to May Street.
Vehicles travelling from the Limavady direction towards Strabane will be diverted at Caw Roundabout via Crescent Link, Trench Road, and Duncastle Road to Newbuildings. Traffic bound for the cityside should use the Foyle Bridge.
Vehicles travelling from Strabane towards Limavady will be diverted at Newbuildings via Woodside Road, Gortinure Road and Trench Road to Altnagelvin.
City side-bound traffic and local residents will be permitted to use Victoria Road and the lower deck of Craigavon Bridge, although delays should be anticipated.
There will be no access from the lower deck of the bridge onto Duke Street.
Police are also advising people travelling to the city to see the parade to use official car parks.
At the request of residents in the Waterside, parking restrictions will be strictly enforced.
A PSNI spokesperson said: "Illegally parked vehicles will be ticketed and may be towed away. Recovery will be at the owners' expense.
"Motorists should allow extra time for their journeys and should take extra care on the diversionary routes."
The parade is scheduled to conclude at about 4.30pm.
Tags: