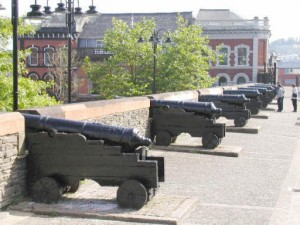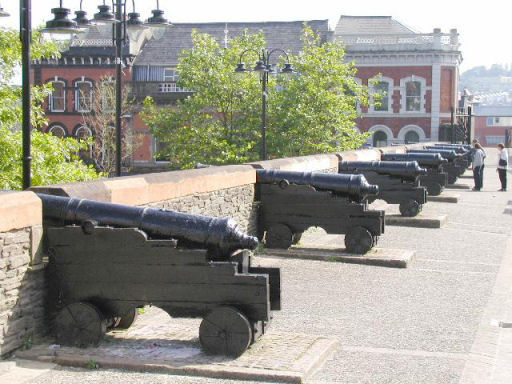 A new App for those wishing to visit Derry's historic Walls was launched today.
The App is based around a 12 point tour of the Walls with historical information including images, maps and photographs at each stop.
At five stops, such as at Bishop Gate and Shipquay Gate, there are also short videos which include computer generated images of those places in the past.
Built between 1613 and 1618, the Walls are Northern Ireland's largest monument in state care with around 100,000 people a year availing of the tours of the walls offered by local guides.
Launching the App in the city today, Environment Minister Mark H Durkan, said the "App" would complement the "excellent work" of the guides.
Mr Durkan said: "This is a new and innovative dimension for tourists to the city.
"In recent years high quality signage and visitor booklets have been provided.
"This App now provides the visitor with complementary and instant high quality access to our history.
"It is an important contribution to the growing civic investment in realising the full potential of this monument.
"That is what my Department is about helping to realise the full economic and social potential of our historic environment."
He concluded: "I would commend the 'Walk the Walls' App to both visitors and locals. It will complement the excellent work of local tour guides."
Tags: